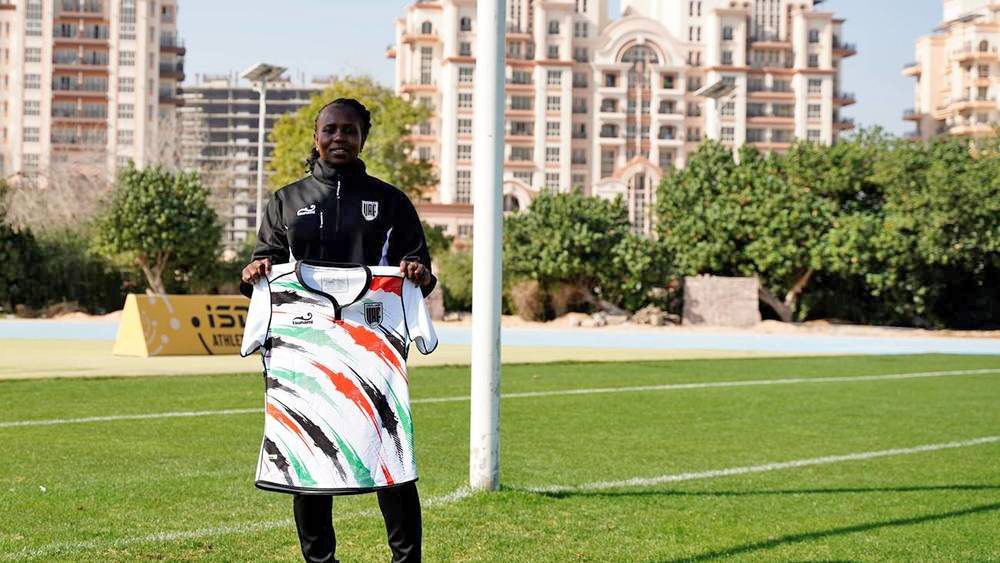 Olando has been part of the national team for over a decade
She hung her boots after the Tokyo Olympic Games
She will be in charge of women's rugby development in the UAE
Former Kenya Lionesses skipper Philadelphia Olando has been appointed head coach of the United Arab Emirates Women's teams. Olando hung her boots after participating in her second Olympic Games in Tokyo last year and has now earned her first coaching gig.
Olando has been part of the national team set up for almost a decade and has been a core figure in the team's rise to dominance in the continent.
"The move comes after careful consideration and planning to raise the women's rugby sport by introducing our Emirati women's teams to competitive experience that should aid their development and solidify their rugby skill sets" a statement from the UAE Rugby Federation, announcing Olando's arrival stated.
"This is a new challenge for my personal development and an exciting opportunity that has been presented to me that I gladly accept with great honour,"an excited Olando sais as she accepted her new role.
She added; "The Emirati is an unbelievable brand and I am looking forward to the challenge and how I can positively contribute to making Emirati successful. This will be a collective effort by every person involved in the set-up and If I can contribute in any way to achieving their vision that would be great."
"It's an immense responsibility that I'm very keen to take on, I'm looking forward to bringing the best ever I can, given my Rugby World Cup experience as a player and Olympian, that too gives me great push forward."
The UAE is looking to grow the rugby game in their country and Olando's experience is one they will heavily rely on. The Kenyan has not only played in two Olympics but has skippered the Lionesses in countless tours in their bid to gain core status in the World Rugby Women's Sevens Series.
Having won the West Asian Rugby tournament that was played in Doha last year, the UAE team believes they have what it takes to compete at the highest level.
UAE Rugby Secretary General, Mohamed Al Zaabi welcomed Olando to the team assuring her of massive investment in the team and maximum support.
"We are very pleased to welcome Philadelphia to the team, which comes in alignment with the UAE Rugby's planning to invest in the regional and Arab competitions in the near future, surely expanding the pool of women players."
Olando's departure will now leave the national women team with a huge gap to fill with Sinaida Aura also having expressed her desire to retire from the game.
Aura had even her announced her retirement last year before she was convinced to return and help the team at the Tokyo Olympic Games. She had earlier on stated that she would make a final decision at the start of this year.