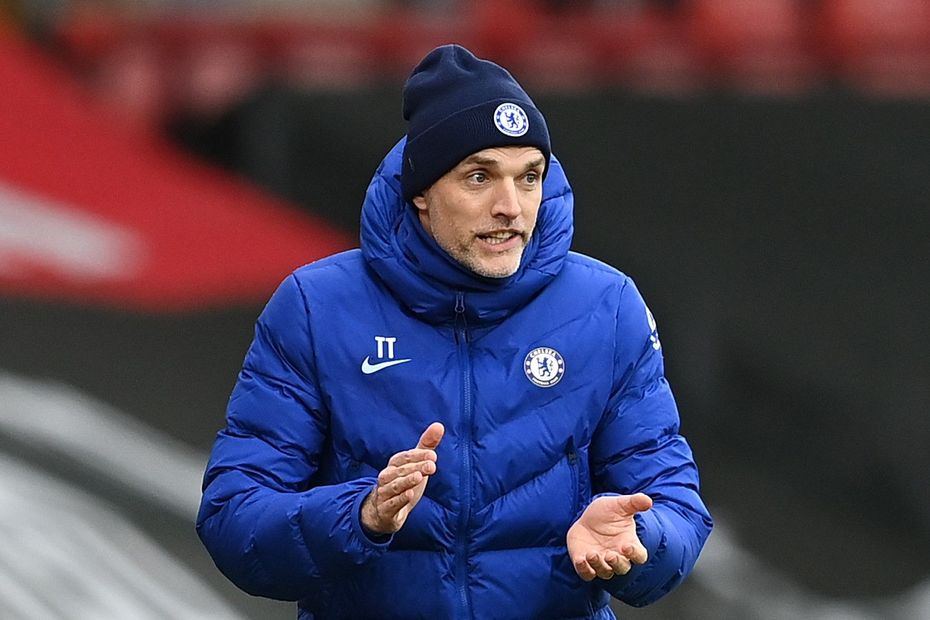 Chelsea started this season as a serious contender for the Premier League title as well as defending their Champions League trophy.
Fast forward to February 2022, which has changed and the Blues are just competing for the top four once again.
It is high time the team ought to stop complaining and actually work on their ability.
For a team like Chelsea, who were poised to be competing for the Premier League title and defend their UEFA Champions League trophy this season, Chelsea have spent a huge part of this campaign looking really poor, especially since November.
Saturday's horrible 1-0 victory over Crystal Palace was the continuation of an alarming trend for the Blues who, no matter the circumstances, seem unable to play cohesive football.
Key players return from injuries and they're still bad. They get some time off over the international break and come back still bad. They turn to the Carabao Cup or Club World Cup to take on what should be inferior opposition and still look bad.
In fact, since November's 4-0 win over Juventus – 22 games ago – how often have Thomas Tuchel's side looked dominant?
They put Tottenham to the sword in the first leg of their Carabao Cup semi-final in early January, but the plane door on the way back from Abu Dhabi will have offered more resistance than Spurs did that day.
Going back to that Juventus victory is important as it is the last time that Chelsea had a full squad. Left-back Ben Chilwell went down with a nasty knee injury during that match and, along with the Blues' killer instinct, hasn't been seen since.
Right-back Reece James suffered a serious hamstring injury a month later, and Chelsea have just looked lost without those two. Two integral parts of their attack have vanished since the pair were sidelined.
To an extent, blaming the team's struggles on the loss of two key players is fair. If you take Trent Alexander-Arnold and Andy Robertson out of Liverpool, Jurgen Klopp's side would look far worse, but the difference is they would get by.
Truth be told, Liverpool have a star-studded forward line of Mohamed Salah, Sadio Mane, Luis Diaz, Diogo Jota and Roberto Firmino, and those five combine to drag their team to glory time and time again.
And yet, Chelsea's own forwards – Romelu Lukaku, Christian Pulisic, Kai Havertz, Hakim Ziyech and Timo Werner were the five available to face Palace – struggle with that. That group, for the record, cost over £300m.
When Robertson or Alexander-Arnold aren't there to whip crosses in for Liverpool, Klopp does something else. He builds through the middle, he asks Virgil van Dijk to play balls over the top and the tasks Salah et al with stepping up. Rarely does that ever fail?
Chelsea's response to losing James and Chilwell? Your guess is as good as anyones.
Blame the absences of Chilwell and James for some of the team's struggles, sure, but if losing your full-backs causes your £300m forwards to forget how to play football, then there's something else going significantly wrong.
It's easy to point the finger at Lukaku, whose seven touches of the ball against Palace is an all-time Premier League low. The Belgian absolutely deserves some blame for not doing enough, but when nobody can get him the ball in decent areas, what is he actually supposed to do?
Chelsea played to Lukaku's strengths once against Palace. He rolled his defender and fired a shot at Vicente Guaita, who palmed the ball to the feet of Hakim Ziyech but was then saved by the offside flag. In the six seconds, he was actually involved in the game, Lukaku nearly won it.
Manager Thomas Tuchel has stopped short of criticising his squad, insisting they are fatigued or dealing with jet lag and illnesses, but he's been saying that for weeks now and needs to figure out a way to address that.
A lack of cohesion among the forwards appears to be a real problem. Havertz, Werner, Hudson-Odoi and Pulisic are all short on starts and have not had the chance to build chemistry with Lukaku, who looks on an island of his own up top. He's not doing enough to get involved, but this works both ways.
When they do all get involved, the system appears to be failing them. Chelsea looks like they are set up solely for wing-backs to wreak havoc, which is fine when you have Chilwell and James but not when Malang Sarr and Andreas Christensen are your options, and by the way, how did Tuchel come up with Christensen as a right-back?.
Forwards all go far too narrow, stifling the space afforded to Lukaku, and with all due respect to Sarr, Christensen or Cesar Azpilicueta, none of that trio are going to take advantage of that. The tactics are killing Lukaku and relying on Azpilicueta or other defensive-minded players to save the day. To their credit, they have been doing that, but that's painfully unsustainable.
Tuchel's not going to lose his job any time soon, and nor should he, but a lot of Chelsea managers of years gone by would not have survived this sort of slump. Had he not won the Champions League, you have to question whether Tuchel would still be here.
The boss needs to figure something out quick. Chelsea have dropped out of the title race and are only comfortable in the top-four chase because of the incompetence of other teams around them. That's not how this season was supposed to go, and it can't continue like that.