Football
Burnley vs Leicester off after Covid and injury hit Sean Dyche's squad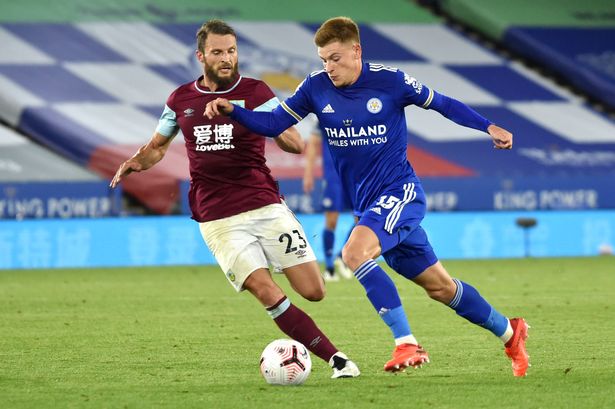 Premier League postponed
The match between Burnley vs. Leicester has been postponed by Premier League due to Coronavirus cases and injuries in Clarets squad.
This is the fourth match for Burnley being postponed this season because of Covid -19 cases but for the first time the request has come from the Turf Moor club; the relegation-threatened Clarets also had another fixture, against Tottenham Hotspurs postponed at short notice due to harsh climatic conditions.
Burnley vs Watford at Turf Moor has been postponed following the ongoing Covid-19 outbreak in the Hornets squad. Official report from the Premier League Board confirmed acceptance to Burnley's application as the team does not have the required number of players available for the match following injuries and Covid-19 cases.
Chelsea has recorded one positive case of Covid-19 following a test ahead of the trip to Manchester City for Saturday's 12.30pm kick-off in the Premier League, with Andreas Christensen being isolated.
The Denmark defender had only recently returned from a spell out injured, but is once again isolated after testing positive for the virus. Thiago Silva and N'Golo Kante however, are both in contention to be involved, albeit with less training time under their belts.
The Premier League has to give out directives on players and new signings, whether they should be allowed to play in cancelled matches because they were not there before the match was due to play. That is a problem the Premier League has and it is not easy to solve at the moment.
These are the postponed Premier League matches.
Brighton vs Tottenham – Sunday December 12
Brentford vs Man Utd – Tuesday December 14 (now January 19, 8pm)
Burnley vs Watford – Wednesday December 15 (now January 18, 7.30pm)
Leicester vs Tottenham – Thursday December 16 (now January 19, 7.30pm)
Man Utd vs Brighton – Saturday December 18
Southampton vs Brentford – Saturday December 18; Southampton won re-arranged game 4-1 on Tuesday January 11
Watford vs Crystal Palace – Saturday December 18
West Ham vs Norwich – Saturday December 18; West Ham won re-arranged game 2-0 on Wednesday January 12
Aston Villa vs Burnley – Saturday December 18
Everton vs Leicester – Sunday December 19 and Tuesday January 11
Liverpool vs Leeds – Sunday December 26
Wolves vs Watford – Sunday December 26
Burnley vs Everton – Sunday December 26
Leeds vs Aston Villa – Tuesday December 28
Arsenal vs Wolves – Tuesday December 28
Everton vs Newcastle – Thursday December 30
Leicester vs Norwich – Saturday January 1
Southampton vs Newcastle – Sunday January 2
Everton vs Leicester – Tuesday January 11 (as above, this game had already previously been postponed from its original Sunday December 19 date)
Burnley vs Leicester – Saturday January 15
These are the Premier League rules around postponements.
The 2021/22 Premier League handbook had  Covid-19 protocols and stating that Premier League's board will only allow the rearrangement or postponement of a league match in exceptional circumstances. The board make calls on a case-by-case basis, and by way of guidance the Premier League says permission for a postponement will not be granted if a team has 14 or more players from their squad list available.
However, after the postponement of a number of matches in the weeks leading up to Christmas, a new Premier League guide explaining match postponement protocols was published. These factors are considered when deciding if to postpone a top-flight game.
The effect of COVID-19 pandemic on a team's squad, as well injuries, illness and those quarantined, and the number of players available on the squad list and any under-21 players with appropriate experience.
1.Where a team cannot field 13 outfield players and a goalkeeper either from its squad list or its appropriately experienced under-21 players, the match will be postponed.
2) The status of any COVID-19 outbreak within a team, including the number of individuals affected the sequence and source of infections and their proximity to the match in question.
3) A club's ability to safely prepare its players in the lead-up to a match.
4) Medical advice to if there is any unacceptable risk to the health and safety of players and staff by playing the match.
5) Any advice from United Kingdom Health Security Agency and other public bodies.
6) Any other exceptional circumstances.