Football
Osano keen to keep City Stars number one gloves for longer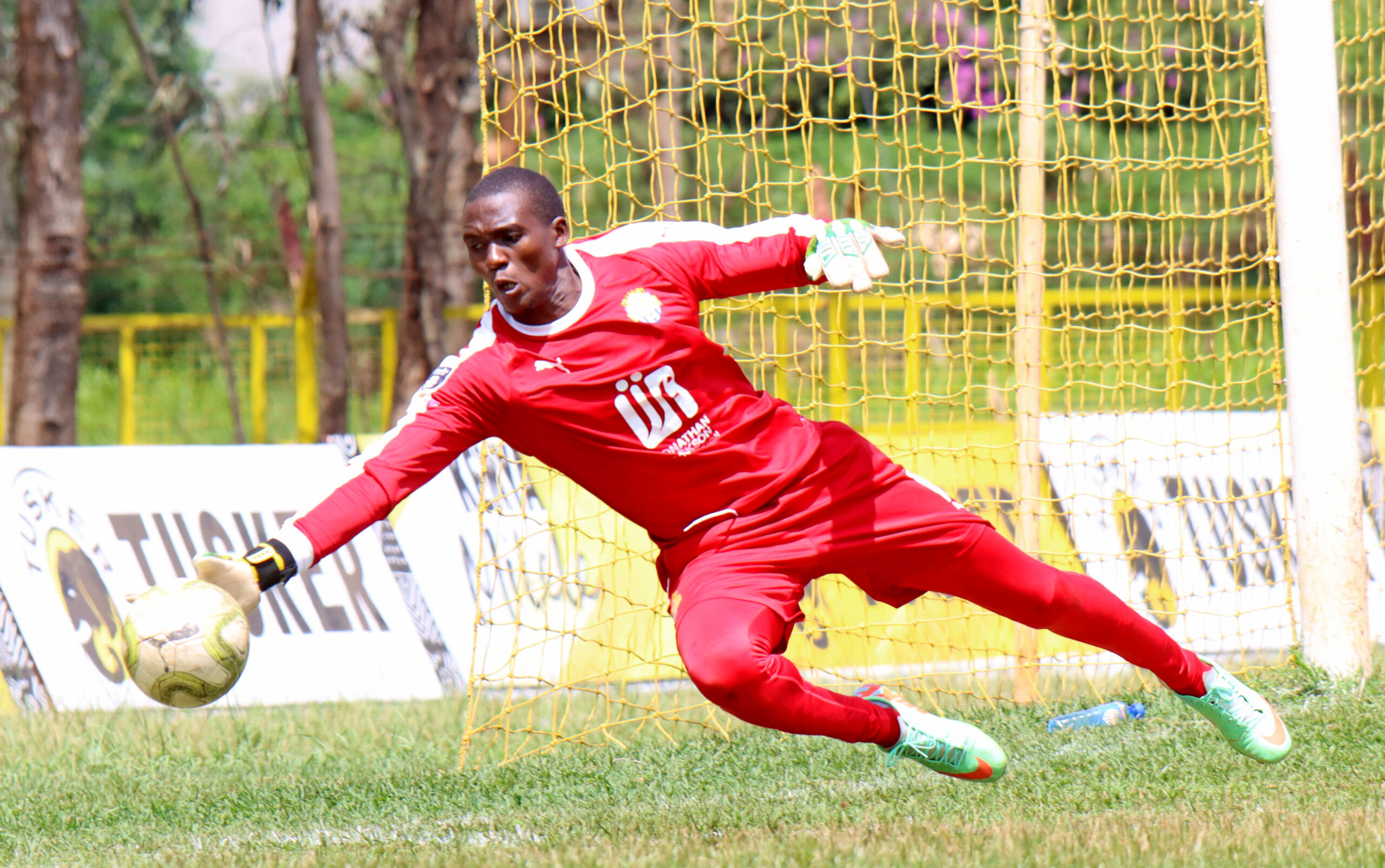 With five clean sheets in nine games, Jacob Osano has slowly looking to cement his place in the starting role, Naiorbi City Stars starting 11. Osano was handed the number one role at the start of the campaign by new coach Nicholas Muyoti and has held it with both hands, dislodging last season's starter Samwel Njung'e.
Njung'e was named the FKF Premier League's third best goalkeeper, but will now have to work harder to reclaim his spot.
"Last season, Njung'e had played all the matches and I just thought I needed to give him a rest for a few games. However, Osano came in and has played every game very well and there is absolutely no reason to put him out," said Muyoti.
Osano has also expressed huge satisfaction as to how things turned out, having been on the bench for the entire last season, since joining from Nairobi Stima.
"I was always working hard because as a goalkeeper, when you come in to a new team and find the first keeper doing well, it is always going to be hard to get some playing time. I just kept working hard and waiting for my chance," says Osano.
The custodian was handed starting roles in the FKF Cup, but didn't play much as City Stars were eliminated early on.
He kept waiting on the sidelines, with Njung'e starting game after game.
"I always knew my chance would come and I never lost hope working. I am glad that the fruits are finally here to see. When the coach told me I would start, my mind and my body was ready. All through that week, he had been preparing me for it and I am glad the chance came," he said.
Osano looking to cement his starting role, he has been key for City Stars, not only with the clean sheets he has kept but also with his ball distribution as well as communication from the back, a key figure in coach Muyoti's playing style.
And now, nine games in, with City Stars just one point behind the leaders in the standings, Osano hopes to do more for the club.
"Of course I want to keep playing and I want to ensure that I maintain the number one starting role. I know it is not going to be easy because the two other goalkeepers in the team are really talented. I cannot afford to drop my guard," said the goalkeeper.
He added; "But most of all I want to ensure that the team does well and we achieve our targets."
City Stars will take on KCB at the Ruaraka Complex on Friday evening as they look to move top of the standings with victory. The side has 17 points, just one behind second placed KCB and victory will hoist them top of the log.
Coach Muyoti says he is pleased with how his side has responded to a slow start since the international break and is certain they will continue with their good run. The coach has also admitted he is surprised at how well the team has coped with his style, having started the season strongly.
"When I came in, the team already had a good playing style and I only needed to add a few things. I am a coach who likes to attack from the wings and this is one of the things that we have been working on. They have done it well but definitely there is room for improvement," he added.
In terms of head to head record, City Stars fall short to KCB who have beaten them 11 times in the 20 matches they have faced each other. City Stars has won six times while three other matches ended in draws.
Last season, the bankers beat City Stars home and away, winning 1-0 in the first leg and 3-0 in the second leg.
Also, Read: Homeboyz halt Gor's unbeaten run, move joint top of FKF PL