Basketball
5 earth shuttering NBA controversies that'll never go away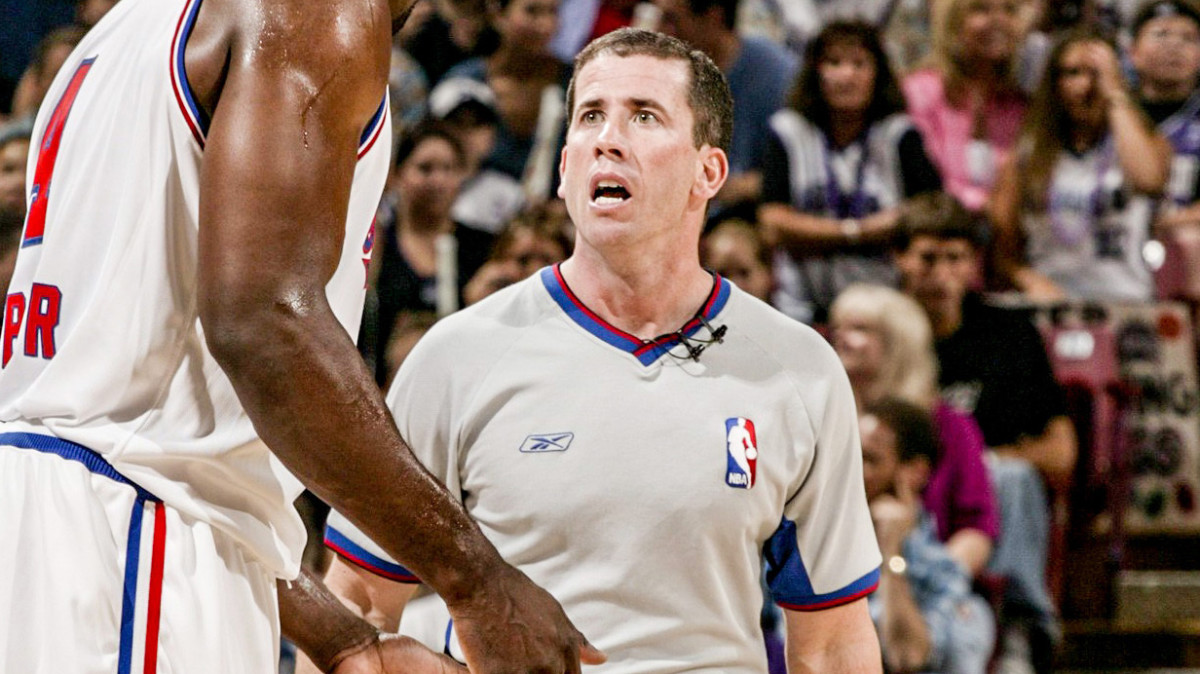 There is no other professional sports league with as much support as the NBA. As a result of this spike in popularity, basketball has become one of the most widely watched sports in the world but also, hold the most controversies.
However, NBA Controversies has seen its share of issues over the years, including fan-fights, sexual assault and other litigation-related scandals and even incidents of prejudice. Although the NBA is well-known, there are instances where it was portrayed in a negative way.
Scandals like these threaten an organization's reputation as a whole, and can even lead to the demise of numerous individuals' careers. A few occurrences resulted in the involvement of law enforcement, while the most were just ignored.
Here are five of the most egregious controversies to ever rock NBA Basketball.
Donald Sterling Sacking
Donald Sterling's involvement in a number of scandals during his tenure as owner of the Los Angeles Clippers is well-known. In 1996, a complaint was filed for sexual harassment, and in 2003, a case was filed for discrimination.
After a major scandal involving his mistress V. Stiviano, Sterling was given a lifetime ban by the NBA around 2014. The NBA took action when a video of an audio recording of Donald Sterling making racial statements towards Stiviano was posted online. After he was fined $2.5 million and banned from the league for life, the league responded.
Alleged Sexual Misconduct by Dallas Mavericks
The Dallas Mavericks, an NBA team, were the subject of numerous complaints in 2018 alleging systemic sexual harassment and discrimination in the organization. An investigation conducted by Sports Illustrated, which included interviews with more than two hundred current and former Dallas Mavericks employees, was published.
Pervasive instances of gender-based harassment and discrimination were documented throughout the organization, including in the ticket office and elsewhere. Reported failures to respond to complaints were attributed to the head of human resources, Buddy Pittman.
Mark Cuban, the company's owner, was also accused of not taking action but was quickly cleared of any wrongdoing.
Sexual Assault Lawsuit Against Kobe Bryant
In July 2003, a 19-year-old hotel employee accused the late LA Lakers star of rape. At The Lodge and Spa at Cordillera hotel in Edwards, Colorado, Bryant was resting after having rotator-cuff surgery.
But, Bryant maintained his innocence saying they agreed mutually on hitting the hay.
Angry, Bryant's fans protested against him for months until the case was dropped after the woman failed to testify. It took years for him to correct the narrative and redeem his already tainted image. He had also become the team's leader after O'Neal's exit.
The June 30th incident resulted in a lawsuit that was settled out of court and an apology from a Lakers player, who had previously apologized for the incident. Bryant was accused by the alleged victim of kissing and groping her without her consent after inviting her to his room under the guise of a hotel tour.
The accusations were dropped at the end of the year following an out-of-court deal.
Tim Donaghy Betting Scandal
He received a 15-month prison term and three years of probation for his role as a former NBA official. In the 2005-06 and 2006-07 NBA seasons, Donaghy was detected betting on professional basketball games based on his expertise in the sport.
During his trial, he also stated that the NBA instructed officials to purposefully officiate certain NBA Playoff games wrongly, ignoring some personal calls and fouls. After his conviction for betting, the accusations were all but extinguished.
Indiana Pacers and Detroit Pistons Brawl
In 2004, after incurring a personal foul during an Indiana Pacers regular-season game against the Detroit Pistons, Ron Artest got into a fight with Ben Wallace. Wallace retaliated by pushing him back, which sparked a mass brawl that included both teams' benches and the crowd.
As a result of the fight, the NBA controversies has placed limits on the amount of alcohol sold during games. One of the NBA's worst fan brawls is Malice in the Palace.  In addition, nine NBA players were suspended for a combined 146 games.
Probation, a fine, and community service were also imposed on five of the players who were most prominently involved in the incident. so this was the top five basketball controversies that rocked the nba.