Football
Ralf Rangnick strict tactics to affect Cristiano Ronaldo.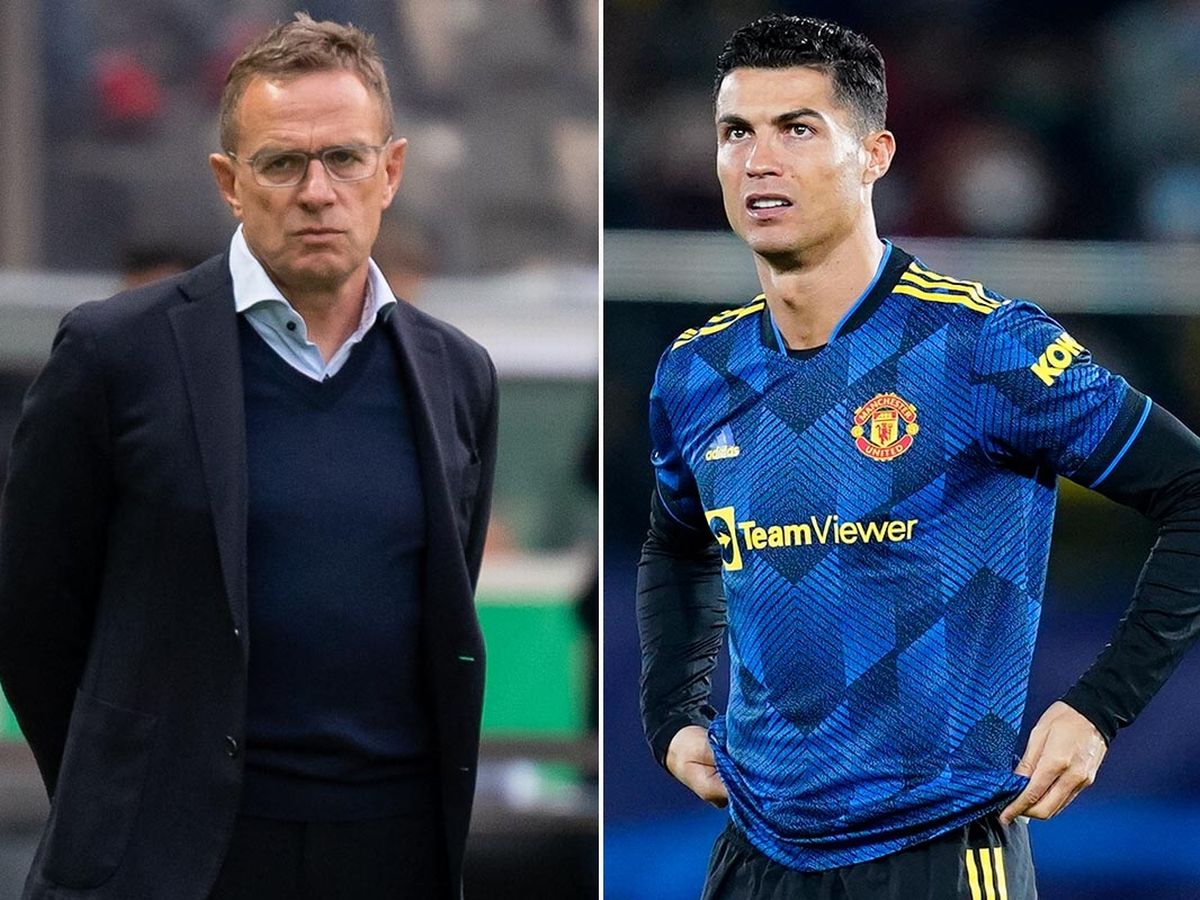 After a bad start to the season that saw Manchester United manager Ole Gunnar Solskjaer relieved duties after defeat to Watford, United appointed Michael Carrick as temporary manager as they seek to get an interim manager to the end of the season.
Michael Carrick won his first game in charge after beating Villareal in the UEFA Champions League 2-0 at Estadio Ceramica in Spain.
But Carrick's duties at the helm could come at the end this weekend as United are close-set to announce Ralf Rangnick as their interim manager for the remainder of the season.
According to Fabrizio Romano, Manchester United will be in contact today with Lokomotiv Moscow again in order to complete an agreement.
Regarded by most as the godfather of modern German football, the 63-year-old coach would undoubtedly bring with him a degree of expertise and tactical knowledge that goes well beyond his predecessors.
But with such talent will come demands and as such few can doubt that Rangnick will be arriving at Old Trafford with every intention of knocking the place down and rebuilding it brick by brick under his own rules.
So who is likely to benefit from Rangnick's arrival and who should start looking for a move in January?
Cristiano Ronaldo 
With 10 goals in 15 games for Man United so far this season, few could argue that Cristiano Ronaldo hasn't done his best to push the club through its current problems.
However, despite his goal tally, there's no denying that Ronaldo's starting role for the Old Trafford side does severely limit their ability to play a high-pressing game that may be necessary to challenge for major trophies this season.
Indeed, as one of the founding fathers of the high press, Rangnick will undoubtedly demand that all of his players fit into his strict tactics. And it's highly unlikely that Ronaldo will be able to do that at his age.
Jadon Sancho
One player that may welcome the arrival of Rangnick is Jadon Sancho, who certainly won't be upset to see the back of Ole Gunnar Solskjaer after a difficult start to life at Old Trafford.
Unlike Solskjaer, Rangnick will have extensive knowledge of what Sancho can and can't do on a football pitch and will likely integrate the England international into a system that is similar to the one that worked so well for him at Borussia Dortmund.
Indeed, if any manager could get the best out of the new Man United signing it will be one as well-versed in the Bundesliga as Rangnick.
Michael Carrick – winner
Thomas Tuchel, Ralph Hasenhuttl, and Julian Nagelsmann are just some of the managers that can thank Rangnick for helping them become the world-leading managers that they are today.
Indeed, at Hoffenheim and RB Leipzig the German tactician put into place structures and systems that developed coaches almost as routinely as players and if Rangnick can do that at Old Trafford it will be to the huge benefit of young coaches like Michael Carrick and Darren Fletcher.
Paul Pogba
Rangnick has proved at a number of clubs that he has no time for senior players that aren't committed to the overall system and that could mean bad news for Paul Pogba.
Not only is Pogba often regarded as something of a luxury player in the heart of Man United's midfield but he also has a contract that is set to expire at the end of the season, which doesn't exactly suggest he's intent on sticking around.
If Rangnick is joining Man United to put foundations in place for the foreseeable future, it's hard to see how Pogba will be part of those plans.