Football
Qatar unveils seventh World Cup venue, one year to go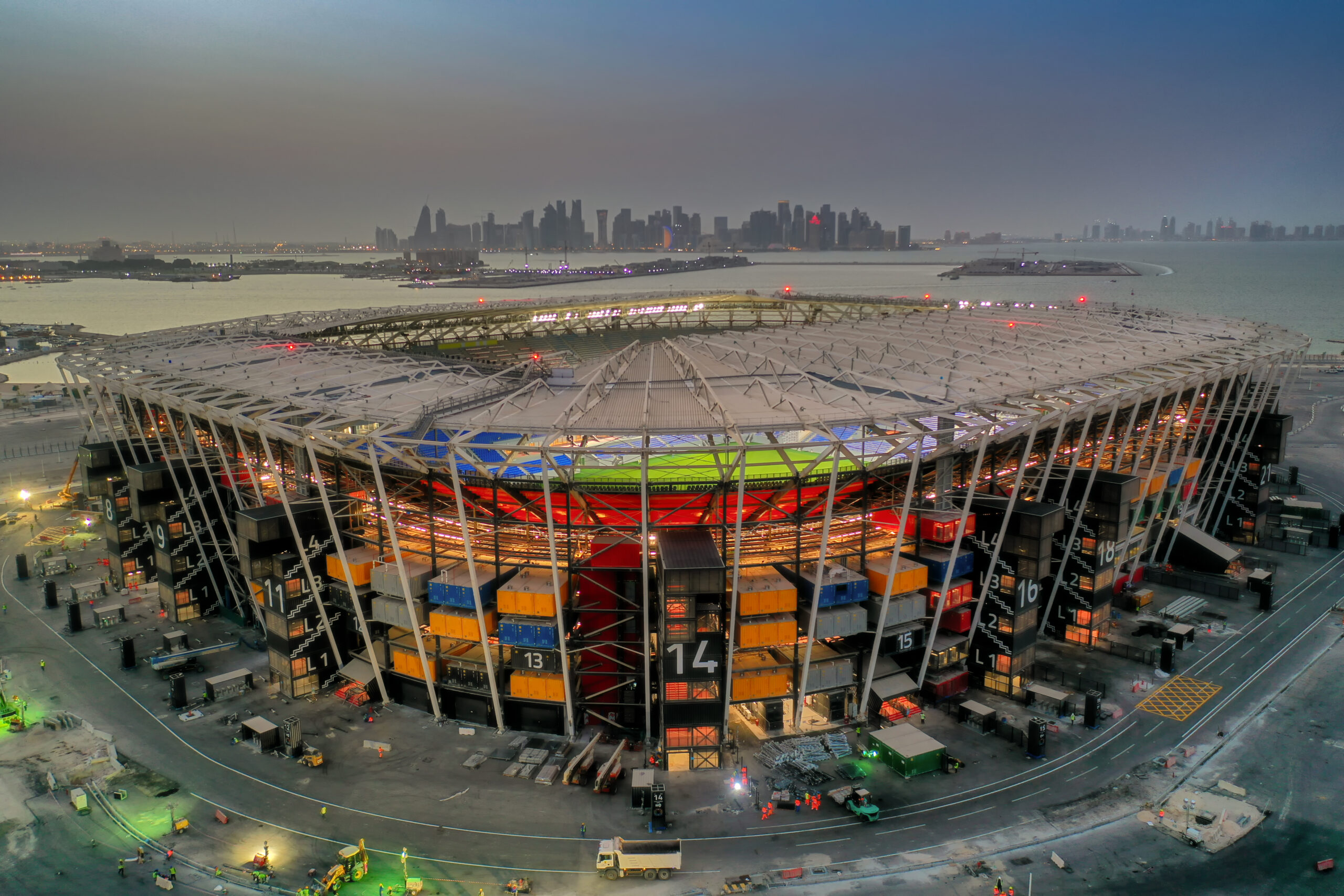 With one year left before Qatar opens its doors for the 2022 FIFA World Cup, the Local Organizing Committee has opened the Stadium 974, the seventh venue for the competition
It follows the opening of the main stadium, The Khalifa International, Al Janoub, Education City, Ahmad Bin Ali, Al Bayt and Al Thumama which have already been declared ready to host the football bonanza which kicks off on November 21.
The Stadium derives its name from the fact that 974 shipping containers were used to construct it. It was previously known as the Ras Aby Aboud Stadum.
It is set to host its first match on November 30 when the United Arab Emirates and Syria play in the opening day of the FIFA Arab Cup, a tournament which will be used by the Qataris to test the systems ahead of the World Cup.
"We are very proud to announce the completion of Stadium 974. This is yet another milestone on the road to 2022 as we edge closer to hosting the first FIFA World Cup in the Middle East and Arab world," said H.E. Hassan Al Thawadi, Secretary General of the Supreme Committee for Delivery & Legacy.
He added; "We consider this innovative venue a game-changer for future mega-event hosts. It is another example of the powerful legacy our World Cup will leave."
The venue is located close to Doha Port, directly opposite the spectacular West Bay skyline. The innovative design means this will be the first fully demountable stadium in FIFA World Cup history.
Stadium 974 will host seven matches up to the round of 16 stage during Qatar 2022.
During the FIFA Arab Cup, which will take place from 30 November to 18 December, the 40,000-capacity stadium will host six matches, including the first semi-final and third-place play-off. The stadium is located 800m from Ras Bu Abboud station on the Gold Line of the Doha Metro.
The stadium's new name reflects the number of shipping containers used in the development and is also Qatar's international dialling code. The name also reflects the stadium's location as the gateway to Qatar, being close to Hamad International Airport, Doha Airport and Hamad Port.
Engineer Yasir Al Jamal, Chairman of the SC's Operations Office and Vice Chairman, Technical Delivery Office, said: "The striking Stadium 974 is a proud symbol of sustainability and innovation. The completion of this venue is yet another significant moment in our journey towards hosting the FIFA World Cup."
Al Jamal continued: "We are in a very strong position in relation to all of our infrastructure projects and look forward to Stadium 974 hosting its first matches during the upcoming FIFA Arab Cup."
Due to its innovative design, the Stadium 974 bowl avoids the need for air conditioning as it is naturally ventilated.
Much of the stadium's structure is made from recycled steel, while water efficiency methods ensure it will reduce water use by 40pc compared to a conventional stadium development.