Novak Djokovic to coach after retiring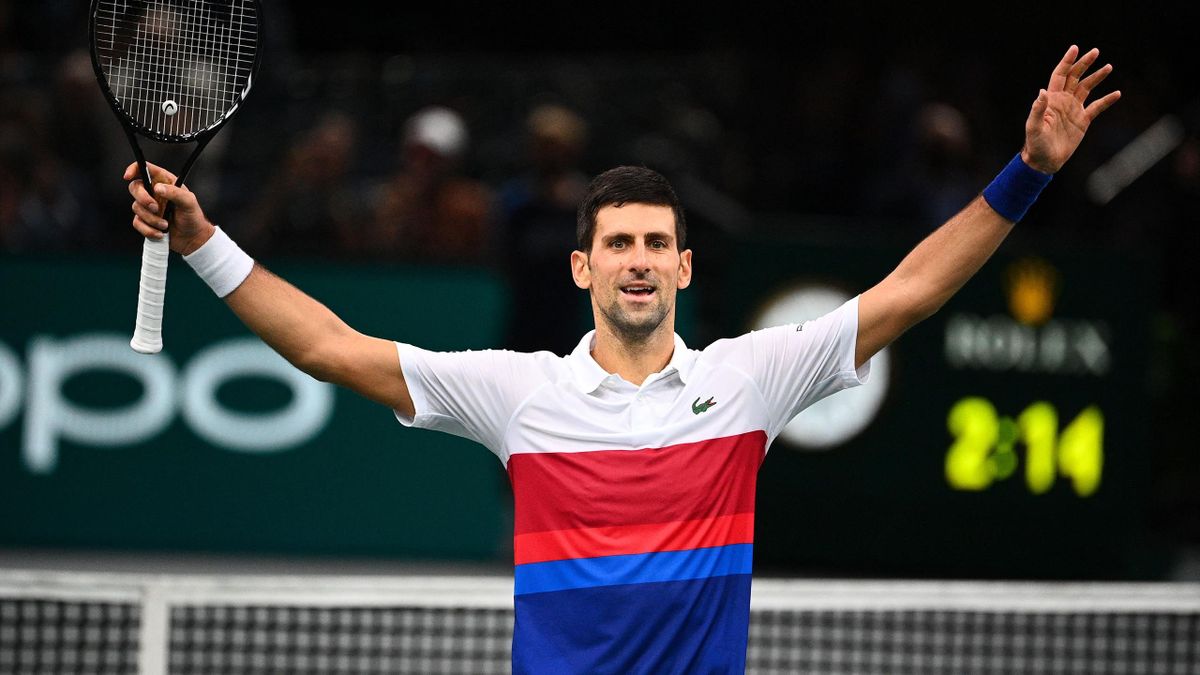 Novak Djokovic will not give up on tennis upon retiring; he is considering becoming a coach.
Speaking recently at the Paris Masters Success, the 20-time Grand Slam champion said he has a lot to offer.
Djokovic opined that he possesses a lot of knowledge about tennis including approach and methodology. He says these nuggets of wisdom will come in handy after retiring.
In response to coaching ambitions, he told Tennis Majors that, "Yes, I see myself as a coach in the future."
The Serbian who recently floored Daniil Medvedev in the Paris Masters explained that he loves tennis a lot.
For Djokovic, he says he does not only love the sport when he is winning but also when he sees his kids on the court.
Better still, his passion for the racket abounds every time he watches the game on TV. At his Novak Tennis Centre, he feels challenged to continue nurturing talents and is very committed to taking up coaching in a few years.
Djokovic views his knowledge on the court as a "curse" if he does not make its full use. And there is no better to make use of it other than through tennis.
"Knowledge can be a curse if you do not use it, what is the point then?
"I mean, sure, I benefit from it, but what am I going to do with it afterwards – to take it with me to the grave, to say 'yes, I was the best'? No, I want others to have information about my career, my philosophy, approach, methodology of work etc."
As soon as Djokovic clinched another year-end No.1 in ATP ranking after beating Medvedev in Paris Masters, criticism opened.
However, former world No 1 Justine Henin praised him saying that he is exceptionally unique.
Henin was thrilled by Djokovic's seventh successful ATP run meaning he has spent 346 weeks topping ATP charts.
The tennis player says this is reason enough for people to appreciate and recognize him for his outstanding performance.
Speaking to Eurosport, she said it was impressive seeing Djokovic bounce back in Paris and flooring Medvedev after a bruising U.S Open in September.
"He is totally unique. I think it's really about time – even though there are a lot of people who obviously respect his huge career – that people realise what he is achieving," Henin stated.
"You can like Novak Djokovic, you can dislike him, there are many people who don't fancy his character, but what he is doing in his career, what the champion is doing, is simply extraordinary."
Djokovic trained with Medvedev ahead of the Paris Masters clash, taking many by surprise.
Since their debacle in New York last month, Djokovic has stayed off the court. He was a no-show in the Indian Wells tournament. He withdrew from the tournament.
The four-time Grand Slam winner projected a lot of respect for Medvedev who denied him a fifth Grand Slam title. Didier Deschamps, France's World Cup-winning head coach joined the duo after practice and posed for a photo with them.