Firat expresses interest to stay on as Harambee Stars coach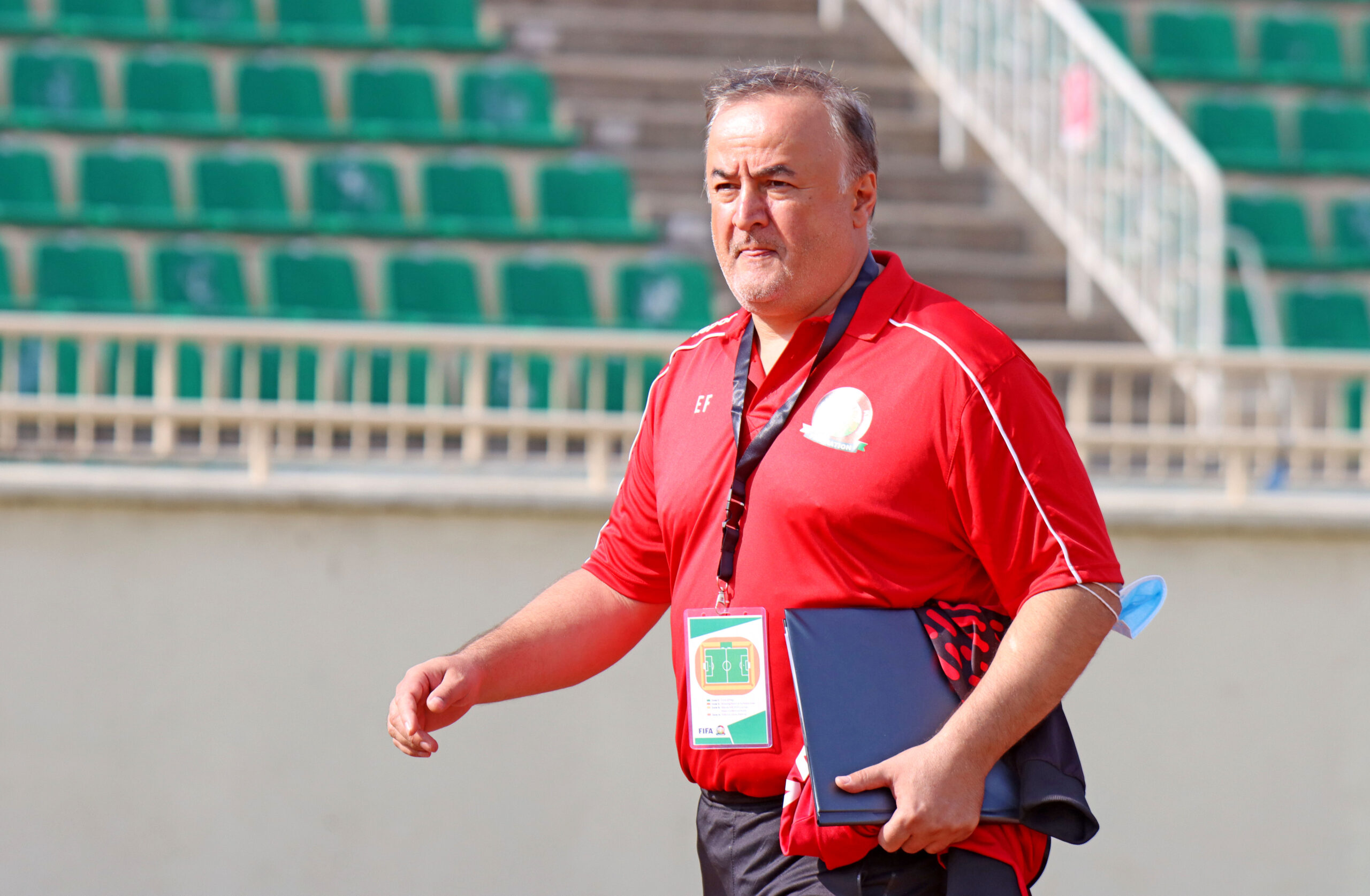 With his tenure having expired after Saturday's 2-1 win over Rwanda in the final Qatar 2022 World Cup qualifier, the question has been whether or not Engin Firat will stay on as the Harambee Stars head coach.
The Turk was brought on board by embattled Football Kenya Federation boss Nick Mwendwa on a short term contract, after the sacking of Jacob 'Ghost' Mulee. His terms of reference were to take care of the remaining four games of the World Cup qualifiers.
With his tenure over, Firat, who was coaching in Africa for the first time has expressed an interest to stay.
"I see a big future and big potential in this country. I talk to the people and there is so much support for the team and for me. And also, this is what I said on the first day, that if I don't see a future it doesn't make sense for me to stay. But I have seen a team with character and so much potential. Therefore, I am interested to stay," Firat stated.
The tactician has already left the country with the national team not being involved at least until March during the next international window.
But, there is so much uncertainty around Kenyan football with the Federation having been disbanded by the Cabinet Secretary Amina Mohamed, and his boss, Nick Mwendwa currently facing a case in court.
The caretaker committee formed by the CS is expected to be in place for the next six months.
The tactician has also admitted that the uncertainty and the recent happenings in the football scene affected the team hugely during their last two matches. All this started just before they played against Uganda in their penultimate match.
It hit a step higher when they arrived in Nairobi, with Mwendwa having been arrested just after seeing the team at their residential hotel.
"The boys had too much pressure and you could see at some point there legs were starting to be like stones. We didn't know how tomorrow will be because every day there is news. At some point we hear FIFA will ban us, then the match is cancelled, after a short time the President is arrested… Even I with so much experience I got confused. Now think about the players. Psychologically there was a lot of pressure on the players and it was crazy," admitted the coach.
Despite all that, Firat says he is more than interested to remain as Harambee Stars head coach.
His start to life in Kenya was not as rosy as he had expected as his team was thrashed 5-0 by Mali, partly due to the horrendous fielding decisions he made for that game.
He made a slight improvement as Stars lost 1-0 to the Malians in the return tie, then went on to pick a draw in Uganda in a match they should have won were it not for a 90th minute howler by keeper Brian Bwire.
His win against Rwanda was the only victory he enjoyed at the team.
But, he says he has been drawn into desire to coach the country, having seen the amount of talent at show.
"I was just here for one month and I have discovered so many young players that I brought into the team. Now what happens if I stay here one year? There is a lot of potential in this country and I would like to continue to work here and do something great," he further said.
"Everyone sees this team has a bright future and will be a competitive team in the near future. It can be the best ever because if you look at all these boys, they are between 21-22 and can play for 10 more years," he added.