ATP issues new bathroom break rule after Stefanos Tsitsipas controversy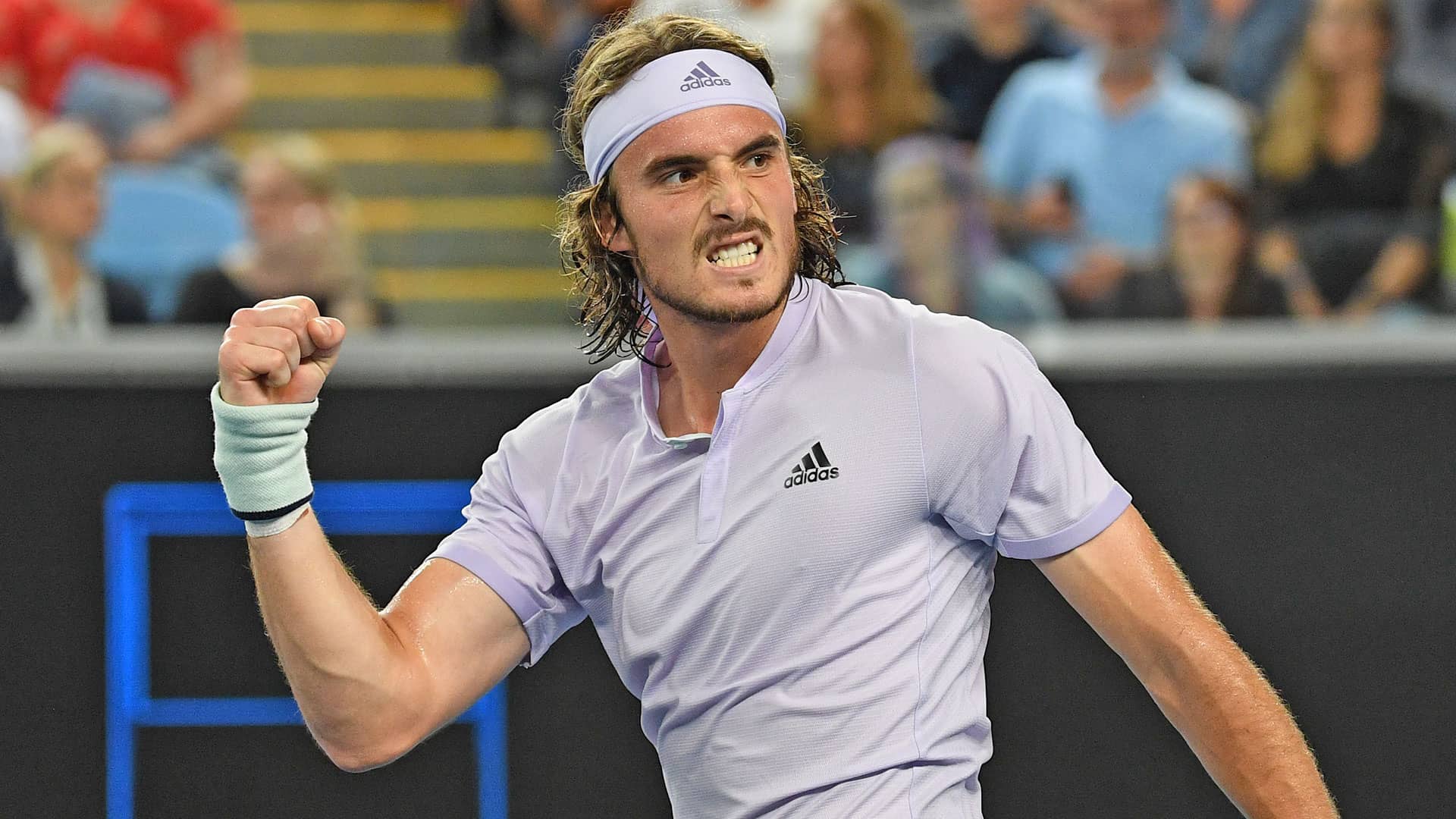 After the bathroom break controversy in the US Open 2021, ATP has now capped it to three minutes maximum for the 2022 season. Greek player Stefanos Tsitsipas stirred this controversy throughout the tournament triggering a review of the regulations.
The conversation gained high profile support, with stakeholders protesting Tsitsipas long stay in the bathroom.
Now, ATP says the new rule about toilet breaks will take effect in 2022 when the season starts with the Australian Open. All tennis players will have only three minutes for the break and a further two minutes to change their outfits.
What was Stefanos Tsitsipas Long Bathroom Break All About?
The Greek player came under fire in his first-round opening match against former world number one British player Andy Murray. The world No.3 took two long bathroom breaks and agitated Murray to the core because he feels that he cheated.
Murray Angry Over Long Bathroom Break
Murray protested these long breaks saying that he was cut out by Tsitsipas who used the breaks to cheat. Murray stunned with his tactics in the first two sets which he beat Tsitsipas. His moves were reminiscent of his best matches on the court before the injury happened four years ago.
However, just before the end of their thriller five-set match, the Greek took at least 10 minutes bathroom break. According to Murray, Tsitsipas reached out to his dad and when he came out, his game was all changed.
"He's gone for 10-plus minutes; his dad is texting on the phone. He comes out, and all of a sudden his tactic completely changed. It's not just me but everybody saw it," Sporting News quotes Murray.
The British claimed that the Greek's whole game plan changed adding 'either it's a very magical place he goes to or there is communication there.'
Tsitsipas triumphed over Murray winning 2-6 7-6 (9-7) 3-6 6-3 6-4 in the end. But Murray maintained that the toilet breaks influenced the Greek's game. "It's just disappointing because I feel it influenced the outcome of the match."
For Murray, it was a hard one to swallow given his sterling performance in the 4 hours 49 minutes duel. He performed excellently his hip injury notwithstanding.
TSITSIPAS SECOND DAY BATHROOM BREAK
And even before the story died with Murray, Tsitsipas was back at it again when he played Frenchman Adrian Mannarino.
Yet again, he took a lengthy bathroom break and when he came out, he thrashed the world No.22 player 6-0. Speaking on it all, German star tennis player Alexander Zverev said he saw it coming after the Cincinnati Open.
Zverev said he raised the issue than over the Greek's long bathroom stay in the middle of the game.
He alleged that Tsitsipas took his phone with him and engaged his coach during the 2021 Cincinnati Open in one of his two bathroom breaks. After this, his performance on the court shores up.
"I did see that he went off again yesterday, which I found – yeah, I think you guys can't imagine how we as players we find that, and then he wins the next set 6-0 because I think Mannarino's back got a little bit stiff or something," Tennis365 Zverev.
In Murray own words, he says, that the body cools down and the adrenaline almost dies down when the bathroom break takes too long.
What Exactly Is A Tennis Bathroom Break? What's The Limit?
According to the 2021 Official Grand Slam Rule Book, a player is not allowed to be coached during a match.
Thus, any player who takes a break to contact their coach is in contravention of the laid down rules.
The rules stipulate that "A player may request permission to leave the court for a reasonable time for a toilet break, a change of attire break, or both, but for no other reason."
Further, that "Toilet breaks should be taken on a set break and change of attire breaks must be taken on a set break. In singles events a player is entitled to one (1) break during a best of three (3) set match and two (2) breaks during a best of five (5) set match."
"Any toilet break taken after a warm-up has started is considered one of the authorised breaks. In all cases, the nearest assigned bathroom must be used. The player is expected to have needed attire available on court