Football
10 strict rules introduced by Xavi the new Barcelona manager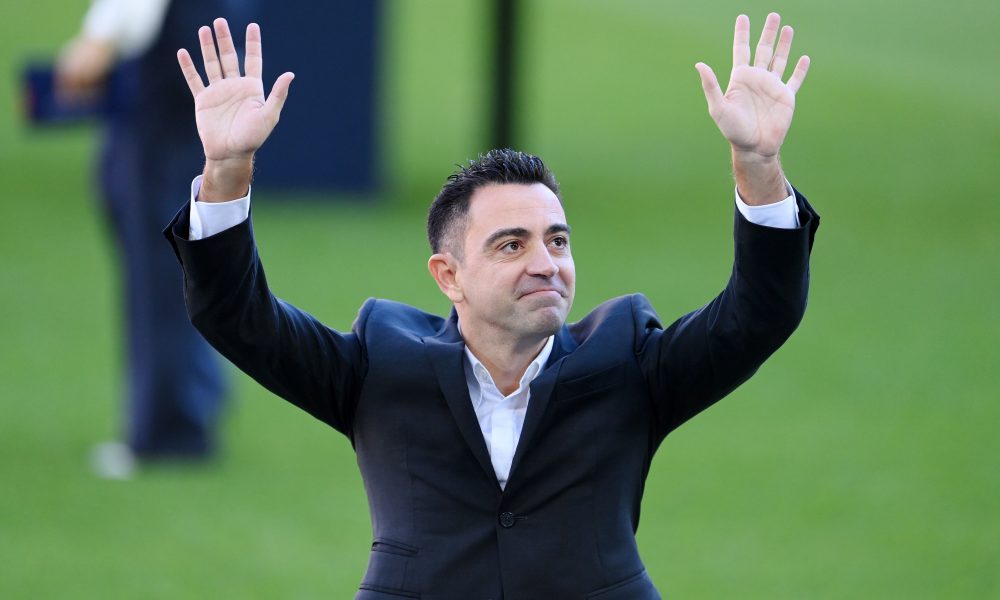 It is not business as usual following the arrival of Xavi the new Barcelona manager. He imposed a new code of conduct for players and other Camp Nou staff. And to prove his seriousness, he had a scheduled TV interview with Gerard Pique cancelled.
Xavi replaces Ronald Koeman who was sacked by the club last week.  When he arrived at Camp Nou on Monday, the new Barcelona manager insisted discipline is paramount.
The football boss says discipline is a value that will help the team get back to the top where they once were.
He issued ten rules that every Barcelona player must comply with.  "When there's been order and discipline, things have gone well."
And to begin with, he is pulling the plug on unwanted media interviews.
Why Did Xavi Cancel Gerard Pique's TV Show?
Pique was a scheduled guest on El Hormiguero, an almost comic TV show whose guests participate in games, Juanma Castano reports.
The Barcelona defender married to Columbian celebrity pop star Shakira is a favourite for media houses in Spain. He makes frequent media appearances which Xavi says could interfere with his plan to bring Barca back to glory.
To his shock, Xavi – a former teammate and friend – cancelled his interview. This was a warning sign that he means business and nothing will stop him.
This would have been the second time Pique was appearing at El Hormiguero having first appeared in 2019.
Besides this, here are the 10 rules Xavi imposed in Barcelona as he takes over from Koeman.
What Are The Ten Rules For Barcelona Xavi Introduced?
90 Minutes Earlier Arrival For Training
Every player must arrive for training 90 minutes before – meaning by 9: 30am since training starts at 11am. Before, there was reported laxity among players who arrived late.
With Xavi the new Barcelona manager, latecomers will not be allowed to get through 20 minutes to 11am. Xavi says punctuality will widen the scope of training and let the team strategize together when having breakfast and when training.
Barça's matchday delegate, Carles Naval, is in charge of the team's punctuality.
Backroom Staff Arrive Two Hours Before Training
The backroom team will clock in two hours before training.
New Fines
Barcelona hasn't been serious about fines since Luis Enrique's exit in 2017. Now, Xavi has reintroduced fines at Camp Nou for minor and serious issues.
Barcelona had a strict code of conduct when Pep Guardiola – now Manchester City manager – was Barca's head coach.
First Team Must Have Lunch at Training Ground
All first-team players will have lunch at the training ground canteen. The club's nutritionists will oversee this department and ensure all players get proper nutrition to curb injuries and improve performance.
Increasing Fines for Rule Breakers
Fines for first-time late comers are capped at 100 euros. However, a repeat of it will attract a 200 euros fine and it increases with every day of lateness.
Home Before Midnight For Two Days Before Game
When Barcelona is having a match, all players must not be out by 12 midnight two days ahead of the game. This will allow them to have ample rest and enough sleep to bring their A-game.
Only Committed Players in Training to Play Matches
Only the best players – during training – will play major matches. Xavi's rule is you replicate how you play during training when playing the actual match.
Backroom Team to Monitor Players' Other Activities
There will be no more irresponsible 'extracurricular' activities that could hurt a player's performance. Once performance dwindles, the backroom team will be on a player's case.
In fact, long plane journeys outside the club's commitment will only be allowed by Xavi because they could potentially affect performance.
Forget Surfing
Surfing stands banned. Xavi the new Barcelona manager classifies it under "high-risk" activities. Other things banned include riding electric bikes. And Xavi means business as this clause has been added to the club's Constitution.
Any player found to have engaged in these will be deemed to be in breach of contract. They will have to take it up with the legal department.
Players Musts Be Good Ambassadors
Barcelona won't accept anything short of proper conduct from its players in an outside Camp Nou. They must be good role models selling the name of the club by upholding Barcelona's code of conduct that is beyond reproach.