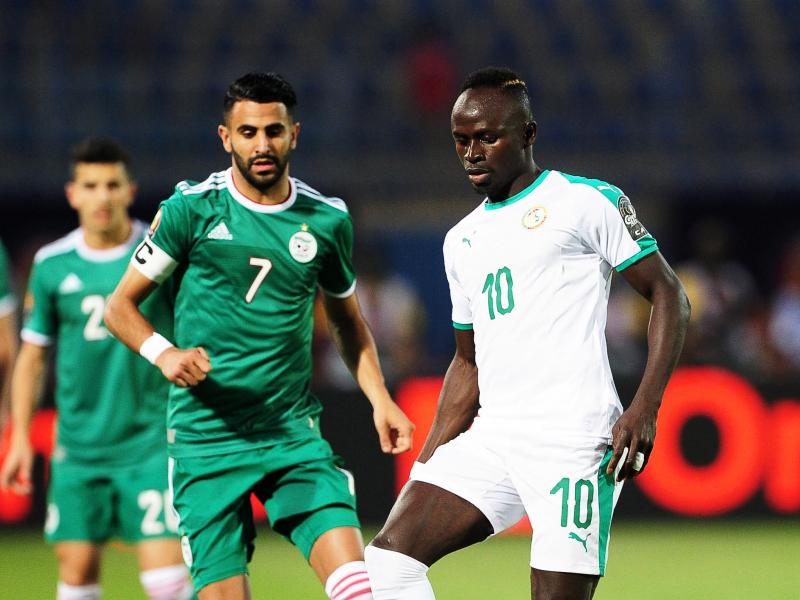 Sport is a common denominator that is used to bring people together so is football. Football is most famous among other competitions such as cricket, basketball due to its global reach.
Since time immemorial, people have been awed and inspired by extraordinary human beings who are able to perform tremendous athletic feats.
It is every footballer's dream to represent their nations at the biggest stage of competition such as the African Cup of Nations and the  World Cup. Footballers who represent their nations in these competitions carry the dreams and hopes of that nation.
Off late with regulations, allowing players to switch allegiance, footballers continue to play for countries that are not their ideal nation of origin.
This issue has continued to raise eyebrows in the corridors of football from three major aspects which include – Citizenship, belonging, and Identity.
A 2020 study report on why footballers choose the country they want to represent found that some are always motivated by the cultural affinity of those countries while others its to secure an opportunity to play at the international stage and advance career-wise.
Switching allegiance
Recently the African nations have witnessed an inflow of European talents in the continent where they have tapped the talents and offered them an opportunity to represent them. European countries, for example, France have many young players who have not experienced an international stage, and once African nations go calling it becomes easy to woe them especially those with close ethnic and family ties to African countries.
A country like Algeria and Morocco for example have tapped their Diaspora footballers not once not twice – a good example is Man City forward Riyad Mahrez who has his roots in France but chose to play for Algeria over France although one may argue that France harbor lots of talented footballers on their final third it is not convincing for a player like Riyad Mahrez could have dropped down the pecking order of Didier Deschamps had he decided to fight for a spot in France, his numbers speaks at Leicester and Man City so far.
Another footballer who falls, in this case, is Sofiane Boufal, an attacking midfielder for the Ligue 1 club Angers who was born in Paris France but went the Moroccan way.
A look at previous international tournaments conducted from 2017 to date paints of a picture of how footballers are switching their allegiance every year.
For example, In the 2017 Africa Cup of Nations tournament, of 368 footballers registered for that international competition 93 players were born outside the country they were representing with France having the highest number totaling [69] more than any other European nation with further 22 players, although born in Africa, grew up in a European country.
In the 2018 FIFA World Cup where five African nations participated in the finals, a total of 38 players who represented Morocco, Tunisia, Senegal, and Nigeria were born in Europe with France having 25 of these players.
Fast forward and in the 2019 Africa Cup of Nations where a total of 552 players were registered out of this 129 players were playing for countries they were not born in, with France here also having a total of 86 players.
Overall, it seems francophone African countries in North and West Africa are more prone to draw on their diasporas. France's colonial past leaves a big footprint on Africa's sporting present.
The Question of Identity
European-African-born players have always associated themselves with their countries here in Africa, a good example is a former Cameroon international footballer Benoît Assou-Ekotta. He was a french-born footballer but plied his football skills with the African nation and he publicly the Cameroonian identity.
"Me playing for Cameroon was a natural and normal thing. I have no feeling for the France national team; it just doesn't exist. When people ask of my generation in France, "Where are you from?", they will reply Morocco, Algeria, Cameroon or wherever." He said in a previous interview with a local media outlet in Cameroon.
These comments by the former African footballer portray more of the marginalization and discrimination the African-born people in France go through clearly showing the disaffection of French identity.
Maybe fairly to say that players who switch allegiance have failed a call to represent at senior level that's why they accept calls from African nations.
Manchester United Paul Pogba had he not been skillful and talented maybe the French opportunity could not have come calling and might have well followed the footsteps of his brother's decision to play for their parents' country of Guinea.
Professional motivations may underpin many decisions, but these surely also reflect the duality of the players' identities.
A player's background will clearly shape their self-identity but the wider socio-political context may have a bearing too.
Whatever the feelings and motivations of players, the declaration of a sporting nationality that may differ from an "official" one reinforce the need to see identities as fluid and flexible rather than fixed and unchanging. Thats football.