Reasons why Martial should consider other opportunities to resurrect his career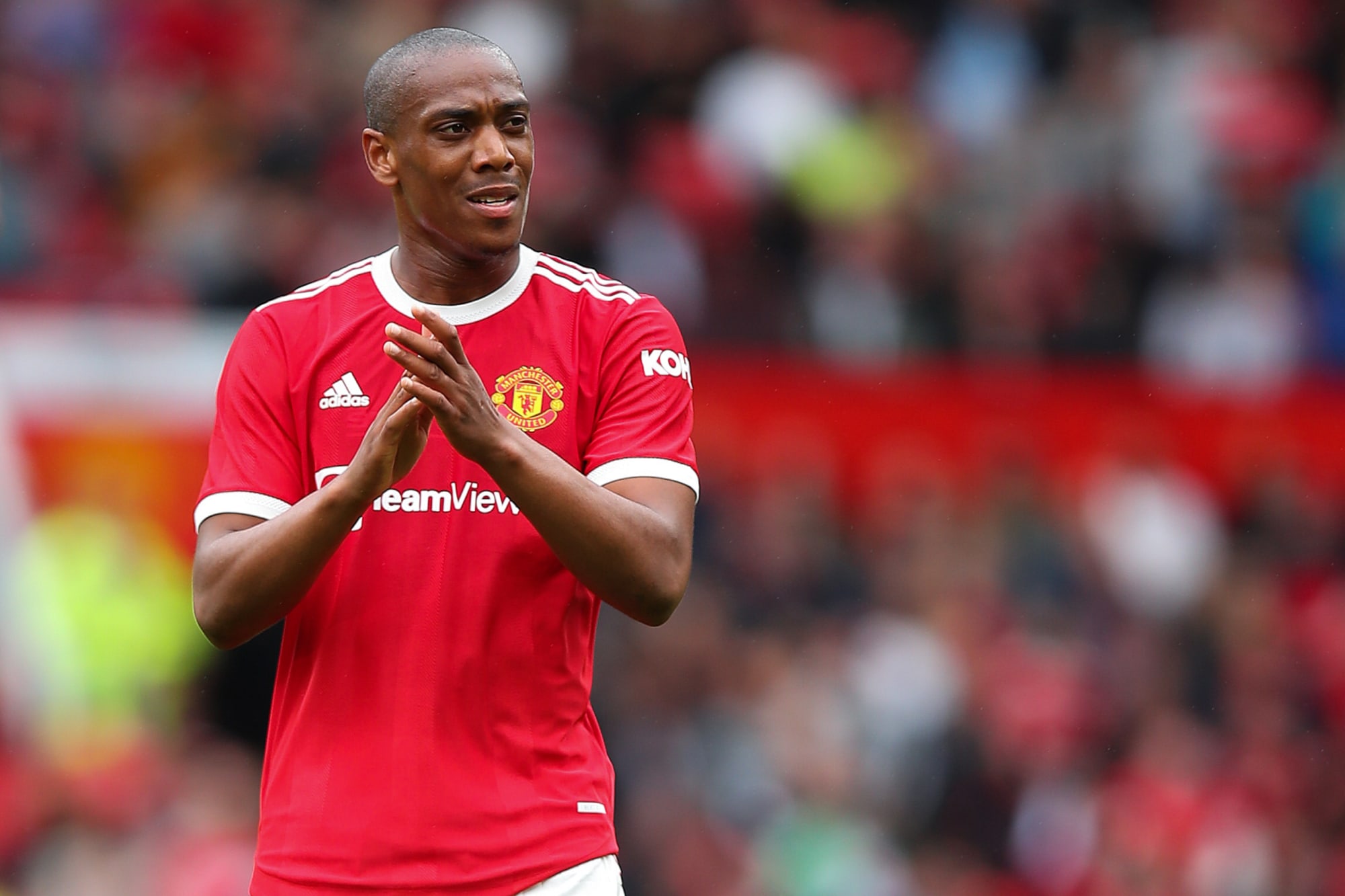 With links from other clubs Anthony Martial is so close to leaving the Old Trafford to what will appear the best decision of his football career.
Links from Arsenal and Newcastle continue to do rounds on social media a thing we cannot ignore. Martial was in French squad that delivered UEFA Nations cup this week and a talent of his statue would require a consistence in game time.
However with arrivals of big names at Old Trafford such as Cristiano Ronaldo Martial has found himself warming the bench.
The Attacking trio of Ronaldo, Cavani, Greenwood and Sancho has forced Martial to fall down in the pecking order amongst this attackers and while he is spending increasing time on the bench at United, other clubs are beginning to take notice.
Reports during the summer transfer window of 2021 suggested that Manchester United would consider selling the Frenchman for the right price. The Red Devils are reportedly quoting $54m for the striker, who has been sidelined at the club.
while his future remains uncertain at Manchester United Martial must find more game-time to make a strong claim for a place in the France squad for the World Cup. With fewer opportunities in the offing, here are five reasons why Martial should leave Manchester United.
Interesting Opportunities away from Man United
Newcastle United have emerged as an interested party after it was purchased by the Saudi Arabia led consortium.
The Magpies are looking forward to improve their squad in the coming winter transfer and Martial has been further been linked with them.
The upcoming January transfer window will be the perfect opportunity for the Premier League outfit to make a move for the Frenchman. United will be willing sellers if their valuation is met, which will not be a problem for Newcastle's new wealthy owners.
Several reports from England also suggest that Tottenham Hotspur are interested in Martial, in a scenario when Harry Kane leaves the club.
A few reports from Spain also indicate that Barcelona are considering Martial as one of the players to continue their re-build of the squad. All these clubs could provide the perfect opportunity for the forward to re-ignite his career and make a mark again.
There is no doubt in the quality Martial possesses, but a change of scenery could be the most vital factor in the rejuvenation of his career.
Wealth of young talents coming through
Manchester United's academy has intensified its recruitment and development of young talents in recent years.
The club traditionally give youth players enough opportunities to showcase their talent. Players like Marcus Rashford, Jesse Lingard and Greenwood among others have all come through the ranks from the academy.
Moving forward, players like Shola Shoretire, Anthony Elanga and more are looking to break into the senior setup. In that scenario, there will be a few players who will be replaced in order to incorporate the youngsters. Although Martial is still 25-years-old and has a bright future, he seems the most likely player to make way.
Criticism for a lack of workrate
Manchester United's draw with Southampton in August made the fans question Anthony Martial's commitment.
The striker started the game, but could not make much of an impact on proceedings. He was subbed off at the hour mark. The glaring issue with Martial during that game was a lack of effort without the ball.
The lack of movement inside the box was frustrating to see from Martial. There was a consensus across the board that he is heading towards the exit door after a performance like that. Previously, players like Alexis Sanchez and Lukaku have been sold due to a lack of effort.
Falling down the pecking order
Anthony Martial had a great time for Manchester United during the 2019/20 season in the Premier League.
He managed 17 goals and provided seven assists in 32 league games. Overall, Martial scored 23 goals and provided 12 assists for the outfit. However, the 25-year-old could not replicate his performances in the following campaign and saw Cavani replace him as a starter in the lineup.
Martial started from the left wing on a few occasions, a position he first took up upon arriving at Old Trafford. However, with Marcus Rashford occupying that position and Mason Greenwood flourishing down the right, Martial lost his starting place.
Furthermore, Sancho can play on either wing and is likely to shift to the right flank as things progress. Greenwood is the ideal substitute or starter depending on the situation. The Centre-forward position already has Ronaldo and Cavani vying for a starting position. Amidst all of this, Martial may not get enough game-time to prove his capabilities.