I was shocked! Barcelona turned my plans upside down – Messi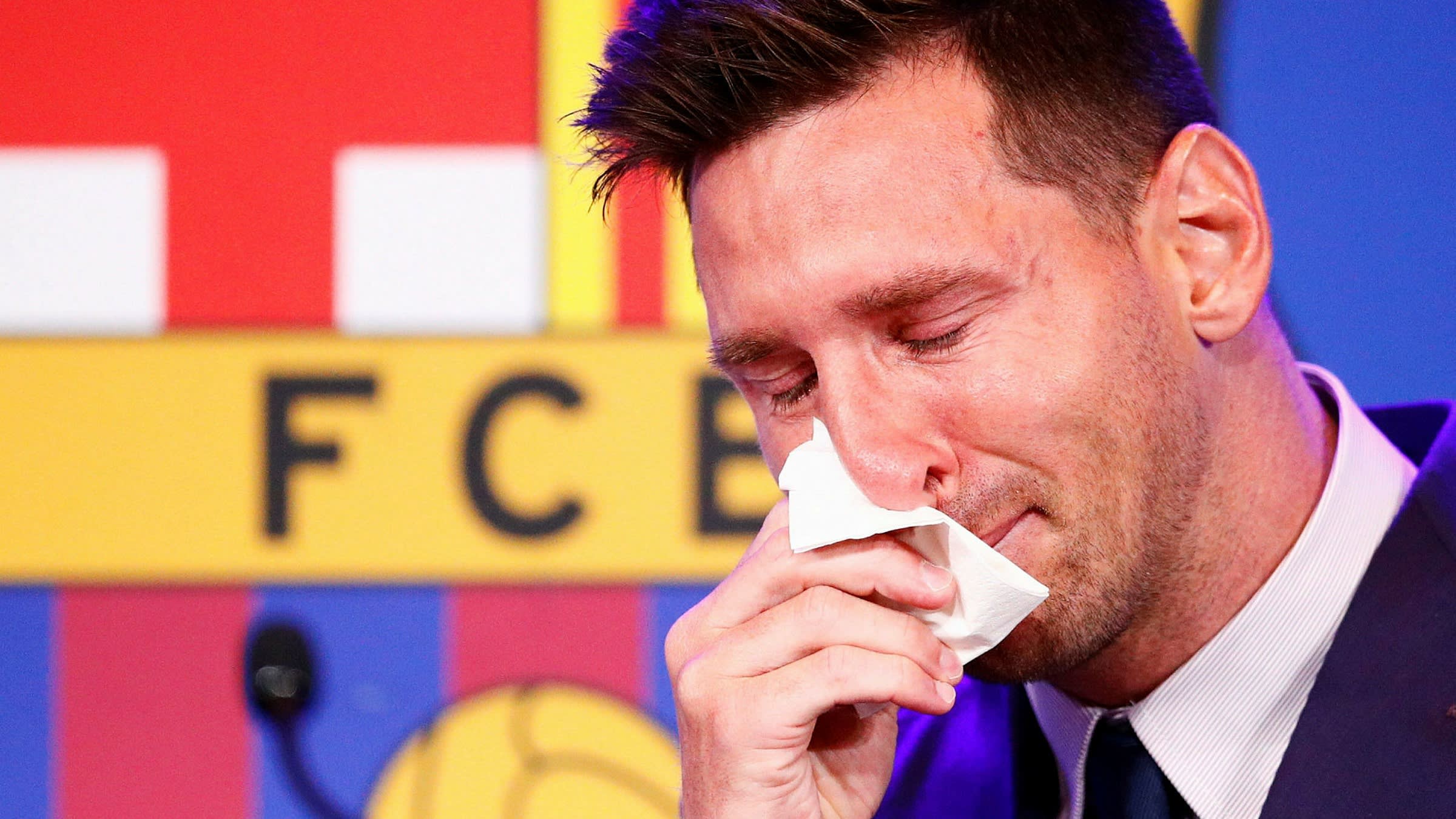 Lionel Messi and Cristiano Ronaldo remains the biggest transfers in the August summer window with the later joining his former club Man United and Leo Messi plying the Paris route to settle with former Barcelona teammate and colleague Neymar Jr.
This is the first time that Messi is playing for a club that is not Barcelona, in history of Camp Nou he has left records that arguably will take time to be broken, not now but maybe in future.
Messi who was enjoying his vacation after winning the Copa America with Argentina says he was shocked after he was informed that he was not going to stay for what was reported to be financial problems which haunts the Catalan club to date.
Messi admits of the disappointment he received after hearing the news that he was not going to stay in the last minute saying he had thought that everything was settled and that all that was missing was his signature on the contract but only to his surprise.
Messi was out of contract with Barca in the summer and had been expected to stay on at the club. Indeed, he had even agreed terms to a new deal.
However, financial complications from the club's side meant that was not possible and for the first time in his career he was forced to depart.
Messi says that it came as a tremendous shock to him.
"Frankly, I didn't expect it at all," he told France Football before going on to explain the circumstances of the move, which came about after he had won the Copa America with Argentina.
"I came back to Barcelona to prepare for the season, having taken advantage of the few extra days of vacation that the coach had granted me.
"I had the idea to sign my contract and resume training immediately. I thought that everything was settled and that all that was missing was my signature on the contract.
"But, when I arrived in Barcelona, I was told that it was no longer possible, that I could not stay and that I had to find myself another club, because Barca did not have the money to extend my deal. It turned my plans upside down."
PSG Move
Messi on PSG move
Messi, who is Barcelona's record appearance maker and goal scorer, says he is pleased to be with Paris Saint-Germain.
"I received other proposals, but I must admit that we reached an agreement fairly quickly with PSG," he said. "Discussions began and it was not easy because everything had to be settled in a short time, practically overnight, when it was a very difficult operation to complete, given the circumstances.
"I was obviously seduced by the project, the ambitions of the club, the players at the club's disposal, the group … All these elements made it easier to find an agreement quickly."
Messi recently netted his first PSG goal against Manchester City in the Champions League while Barcelona are struggling to qualify for the knockout stages of that competition after losses to Bayern Munich and Benfica.