Humphrey Kayange Set For World Rugby Hall of Fame Induction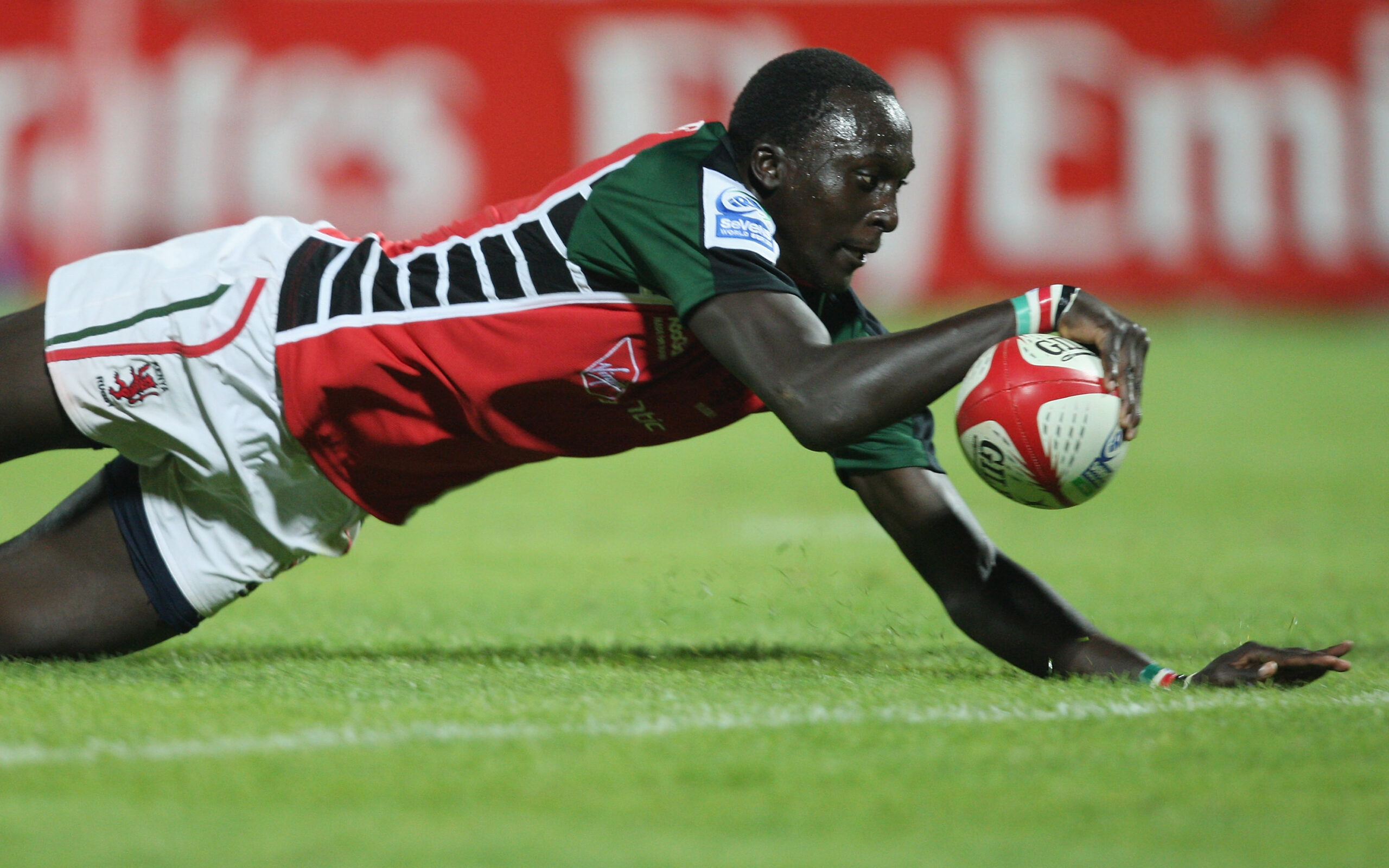 Legendary Kenya Sevens skipper Humphrey Kayange has made history by being named for induction into the World Rugby Hall of Fame.
Kayange who is now t"retired is among six athletes set for the induction. He was named on Wednesday.
The World Rugby Hall of Fame that has existed since 2006 picks inductees from rugby sevens and the Olympic games.
Kayange's role is steering Shujaa to clinch the Main Cup title at the World Rugby Sevens tour in Singapore in 2016.
This was Shujaa's first major win. The induction was also to honor him for his role in pushing Shujaa to the 2016 Rio Olympics.
Fijian Osea Kolinisau, Huriana Manuel-Carpenter (New Zealand), Cheryl McAfee (Australia), Will Carling (England) and Jim Telfer (Scotland) are the other inductees beside Kayange.
The World Rugby Hall of Fame celebrates those who have made immense contributions to rugby. Their love for the game, integrity, values, character-building, harmony, respect and discipline is recognized.
According to World Rugby, Kayange also played in Rio. But he and RWC Sevens 2009 winning captain McAfee (nee Soon) were members of the World Rugby bid team that convinced the International Olympic Committee members to elect rugby sevens to the Olympic programme in October 2009.
Kayange was in 2021 elected to the IOC's Athletes' Commission and as an IOC Member, furthering rugby's voice within the Olympic movement.
World Rugby Chairman and Hall of Fame inductee No.94 Sir Bill Beaumont said: "On behalf of World Rugby, I would like to congratulate our six Hall of Fame inductees, who did not just make their mark on the field of play, but who has played a significant role in advancing the sport.
"In this Olympic year, we are recognising those who have all played a significant role in cementing rugby as an Olympic sport. Their contributions should not be underestimated in terms of the global growth of rugby. We are also acknowledging the contributions of those who have left their mark on the oldest international fixture in the game."
In a hearty message, Kayange acknowledged the support he always had from family, friends and his teammates. He said being inducted into the World Rugby Hall of Fame was a great honor and a privilege too.
"It is such an honour and privilege to be inducted alongside five other legendary rugby greats, while at the same time looking upon the recognition with humility and appreciation," read his message.
Kayange added that  "the award for me is bigger than I as an individual, It's a reflection of the support I've had throughout my career." He also says  "and gratitude to all my teammates, coaches, family, friends, fans and organizations."
"Thank you to the World Rugby Hall of fame for the induction WorldRugby, KRU, Olympics Kenya, and the rugby fraternity locally and abroad, can't thank you enough for the platform and support. I have received all your messages and I'm humbled by the appreciation."
The former Shujaaa player urged young athletes to feel inspired by  his latest milestone and keep pushing.
"May the dream of becoming greater than our good inspire young athletes in our schools and communities to believe that they too can be the next generation of stars."