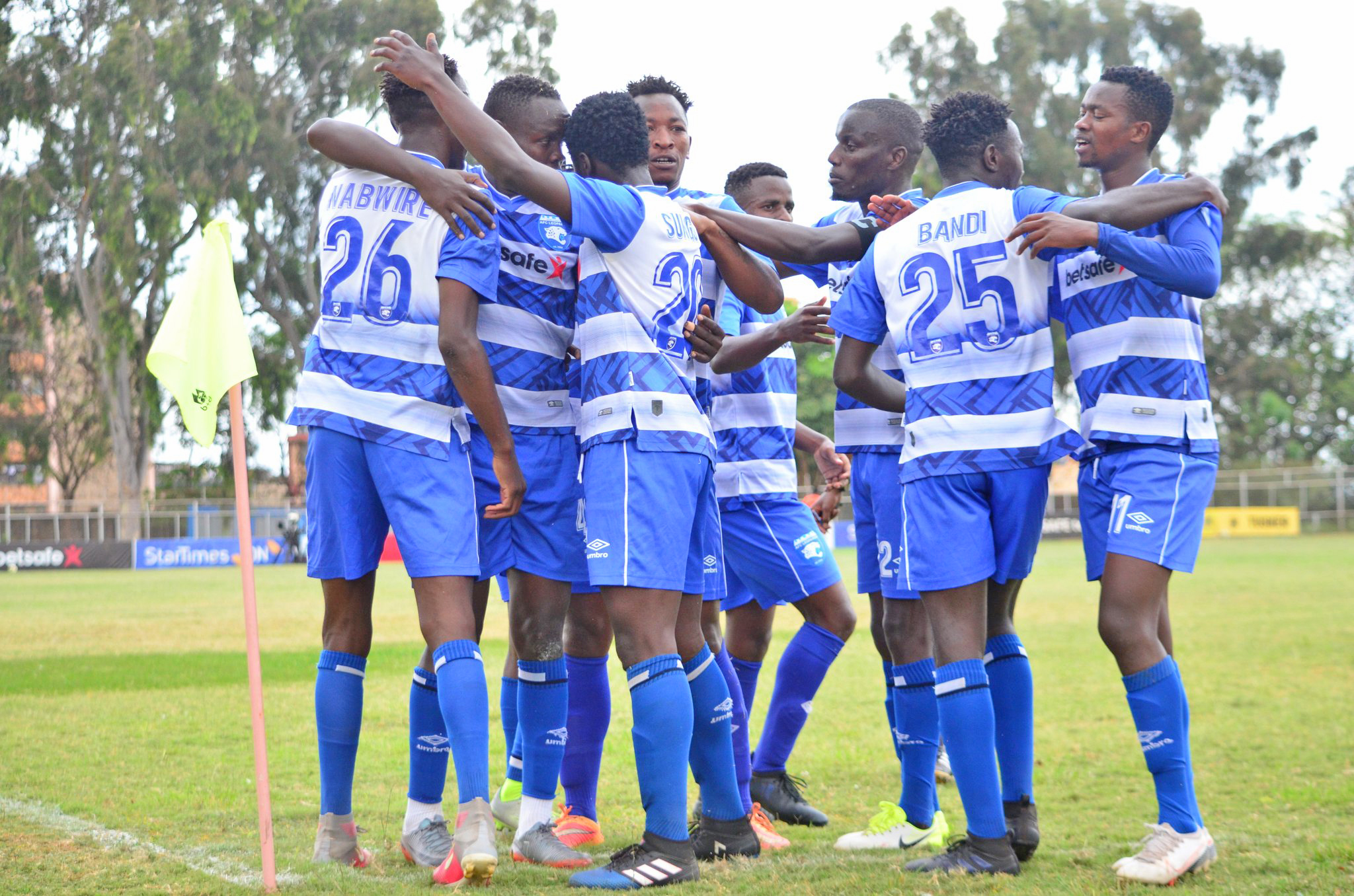 For the fifth season in a row, Tusker FC failed to win the opening match of the FKF Premier League season after losing by a solitary goal to AFC Leopards on Sunday in Thika. Saad Musa scored the lone goal for Ingwe who were without their head coach Patrick Aussems who is yet to return to the country.
Tusker, the FKF PL defending champions, also lost to Leopards in the season opener last year, going down 2-1 at the Kasarani Annex.
On Sunday, head coach Robert Matano rued the loss to a lean squad, having been ravaged by sickness and injury. The brewers only had 17 players on the match day squad.
"We didn't even have a striker in the team and some of the players played out of position. It is tough to start this way but I think we played well especially in the second half. We take this as a lesson and put it behind us and focus on the next assignments," said Tusker coach Robert Matano.
AFC Leopards were without their coach but showed resilience with a good first half performance. They started the game very well and pinned the brewers into their own half for most of the opening exchanges.
In the eighth minute, Ingwe came close off a counter but Caleb Olilo's shot came off the side netting. The winger had done well to move off his marker on the left after AFC had cleared a corner and launched it forward.
They came close again after 12 minutes in similar fashion. A quickly launched counter attack found Peter Thiong'o unmarked at the halfway line. He stormed forward and took a stinging low shot at goal, beating keeper Brian Bwire but came off against the upright.
Jimmy Mbugua who had galloped back managed to clear the rebound and Tusker survived yet again.
Tusker almost responded in kind a minute later when they launched a counter of their own, but this time Boniface Muchiri's rasping shot was deflected for a corner.
But Leopards were relentless and they finally broke the deadlock after 19 minutes. Some intricate passing inside Tusker's Tusker's half accorded Saad Musa space at the edge of the box and the South Sudanese international released a rasping shot that came off the inside of the bar and into the net.
It was a rewarding start to Leopards who have had their own fair share of pre-season problems.
Tusker should have gone on level terms four minutes after going down, but Clyde Senaji failed to punish his former employers. A cross from Mbugua on the left landed on Edward Zakayo who nodded it down for the midfielder, but his execution was poor.
Tusker were being totally outplayed and this prompted coach Robert Matano into action. He pulled out Senaji and brought in Hum Mieno to try and solve a midfield problem.
At the start of the second half, Matano turned to his lean bench again and brought in Jackson Macharia, Rodgers Ouma and Kevin Monyi while John Njuguna, Zakayo and Shami Kibwana were rested.
Tusker played better, attacked more and created more chances. In the 53rd minute, central defender Christopher Oruchum almost had a goal to his name when he started off a move from midfield, playing an exchange of passes with Macharia, but his shot from inside the box was deflected for a corner.
On the hour mark, Tusker had a perfect chance to draw level when Boniface Muchiri was axed down inside the box by Lewis Bandi. However, the captain saw his spot kick grease the outside of the post.
Pressure was now on the brewers to try and get something off the match and they pinned Leopards in their own half.
Macharia should have taken them level after 73 minutes when Muchiri's cross from the left evaded everyone, but the dreadlocked midfielder could not keep his header down from two yards out. Muchiri had another chance when he took a shot after turning in from the left, but his stinging effort was parried away by keeper Maxwell Mulili.
Tusker kept the pressure with Macharia and Ouma testing the keeper, but both their shots were well gathered. AFC just but managed to hold on for the vital three points to begin their new season with positivity.