Ronald Koeman and Barcelona woes, which way?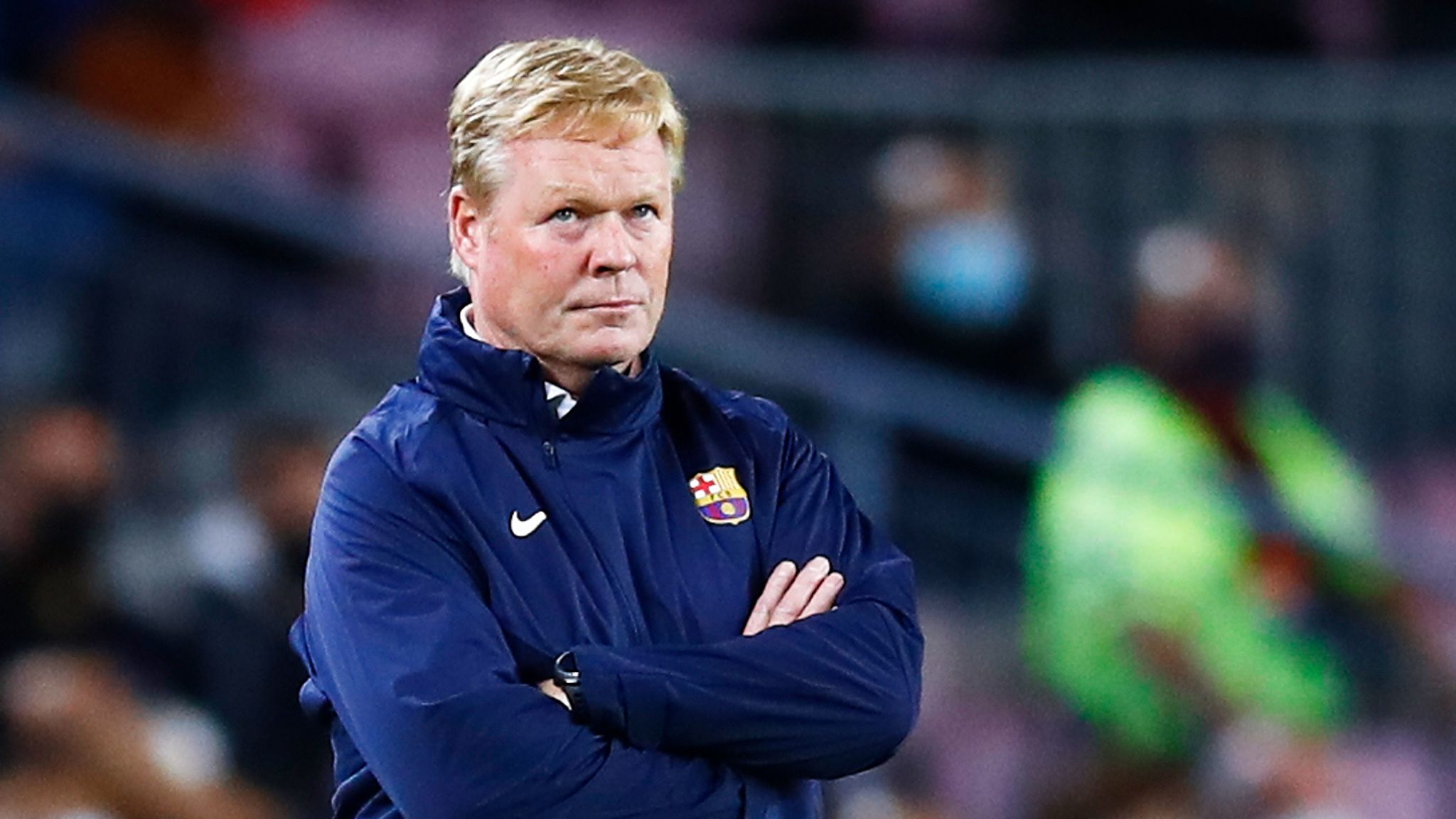 Clearly, it is not well at Camp Nou, even after the Summer window came to an end, in an event that saw them lose the best player to have ever graced the game to Paris Saint Germain for what they said was financial incapability's to register him.
The managerial role of Ronald Koeman has been questioned by football pundits who allege the Gaffer should pave way for other capable candidate if he has failed to deliver at the role.
Real problems are eating Barcelona and Koeman. Barcelona lost 3-0 to Bayern Munich in their first leg of the UEFA Champions League.
This defeat was also followed by a last-minute escape against Granada with the latter instance causing more ripples.
So, has Koeman's time come to a critical phase at Barcelona? What are the arguments supporting/against him?
Barcelona Future
Despite having one of the most horrendous periods in recent history, Barcelona has an array of promising talents at its disposal.
Ansu Fati and Pedri have already left blueprints of them being world-beaters in the near future.
The core, which has now shifted around the periphery of Frenkie de Jong and Ronald Araujo, is also fairly young in its early 20s.
The additions of Yusuf Demir, Alejandro Balde, Nico Gonzalez, and Gavi have served to further strengthen the case.
Ronald Koeman's tenure has seen a lot of these players getting a hefty chunk of first-team minutes and the numbers will only increase.
However, a paradoxical scenario is how transfers were done this summer. Bringing in an aging Sergio Aguero and 31-year-old De Jong falls in the opposite spectrum to where the Koeman era promises to go.
The quest for immediate reconstruction is a factor that has played a huge role in these decisions. Settling the team with the signings and developing youngsters at the same time looks to be ideal.
But, does Ronald Koeman have enough time to do that before Barcelona chooses an alternative route? We'll have to wait and watch.
The stylistic element
Ronald Koeman's recent comments about the club's stylistic shift were not well received by the Barcelona fraternity.
The side, coming from tiki-taka football, resorted to swinging in crosses from the wings against Granada to escape with a draw.
For a team that prides itself in a philosophy that runs through the ranks, Koeman's statement invited criticism.
However, this is a battle that the former Southampton manager has had to face since his first day at Camp Nou.
The switch from his vintage 4-2-3-1 to a 3-5-2 formation was not enough. Barcelona is back to preferring the 4-3-3 as their primary setup.
The current lineup consists of players that are less comfortable with the ball than the previous forwards at the club.
The present scenario
Ronald Koeman joined Barcelona after the Catalans were thrashed 8-2 by Bayern Munich in the Champions League semi-final two seasons ago.
Leaving a relatively more relaxed Dutch national team job, the former defender took a risk by taking over Barcelona. The Blaugrana were in shambles from inside out and Lionel Messi wanted to leave the side.
One year on, things have stabilized relatively Koeman has managed to slow the rate of decline.
In addition to winning the Copa del Rey, Barcelona was close to winning the La Liga title, if they had managed to ace their final six fixtures last season.
Obviously, this did not happen. In hindsight, in 59 matches under Koeman, the side has managed 2.05 points per match better than what many expected.
However, the gaps have just started to open up again. Messi's departure, followed by Griezmann's last-minute loan to Atletico Madrid, is only one in an array of things that have constituted Barcelona's struggles.
Leaving off-field issues aside, the side has looked dull. Barcelona has failed to win two of their opening four matches already. Changing a manager now will be a shot in the dark, but things aren't assured for Koeman either.