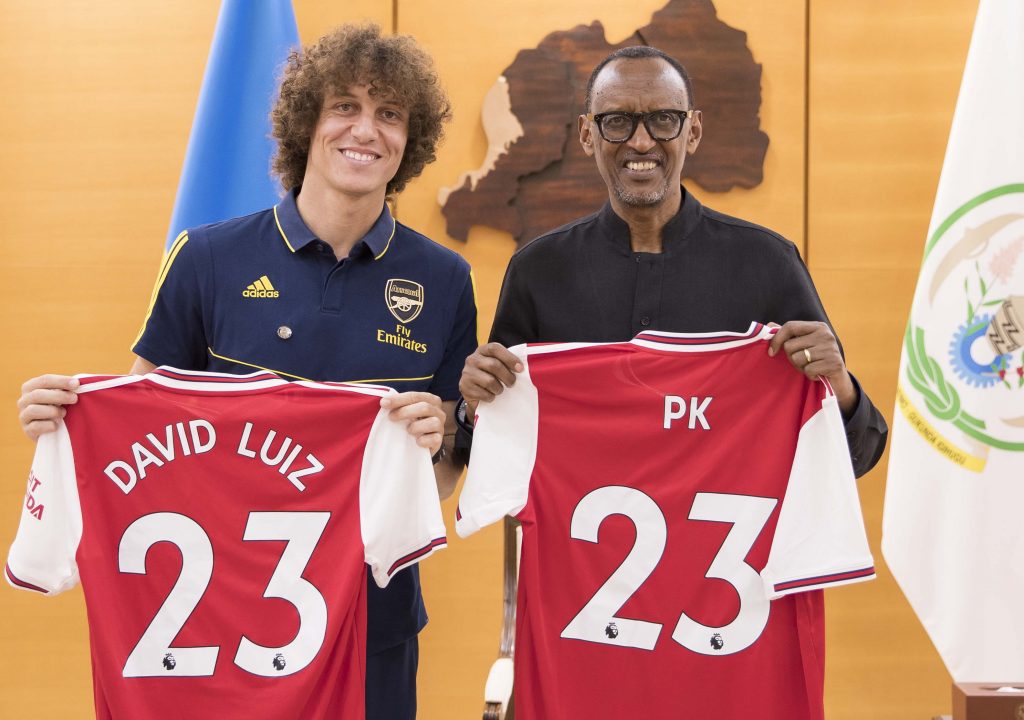 Rwandan President Paul Kagame has lauded Arsenal following its impressive results in the Gunners' North London derby win over Tottenham Sunday.
Arsenal's Emile Smith Rowe, Bukayo Saka, and Pierre-Emerick Aubameyang scored each a goal against Tottenham ending pillory for the team.
The resounding win against the spurs finally calmed down troubled hearts, Kagame's being one of them.
In a tweet, Kagame congratulated the club that he has always supported even with its dismal performance in the last few matches.
"Credit to where it is due…Congrats Arsenal, manager, players and greatly… fans!!! Everything came very much alive today. All the best every game."
This coming from Kagame is a big deal given his criticism in the past after Arsenal's lost to Brentford in Premier League's opening match.
The Gunners gallantly lost to Brentford (2-0) sparking a wave of uncertainty, defections, and unending pain for loyal fans.
In a series of tweets, Kagame lamented strongly terming it a big shock. With a deeply infuriated tone, the Rwandan President unapologetically termed Arsenal's management mediocre.
"We just must NOT excuse or Accept mediocrity. A team has to be built with purpose to win win win. So that when we lose….it was not to be expected! I am sure we all know on whose shoulders the heaviest burden rests. I hope they know too or even accept it!!! End," his first tweet ended.
Kagame at the time proposed Arsenal retrace its steps – do right by finding out when and where the rain started beating.
"It's been a struggle of about decade(s) –ups & downs-more downs until this point. Can't we have a plan that really works?? One part to look at is how we deal in the market- players we buy to execute the plan. The touch & go mentality does not bring change."
He added that while losing in a football match is allowed, Arsenal fans should never be comfortable with the Gunners losing.
Following this renewed victory, Arsenal Coach Mikel Arteta is focused on maintaining such a performance in subsequent matches.
"…now we have to be consistent," Arteta said after the game.
Arteta is alive to the fact that things change quickly and he has to remain on the watch all through. But, he admits it feels nice handling that wins over Spurs after a bruising defeat in three fixtures.
The Gunners have gallantly lost to Manchester City, Chelsea, and Brentford but redeemed themselves with this match.