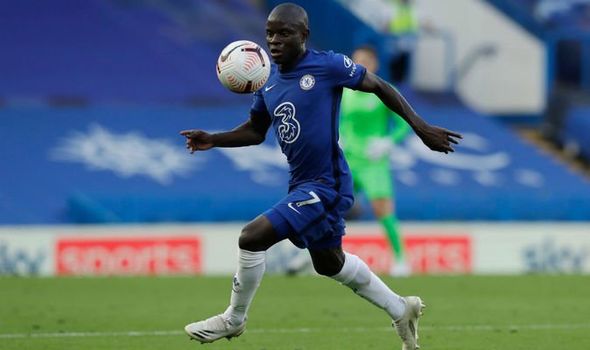 A smiley, Confident, energetic and a great extreme midfielder that is N'golo Kante is adored and praised by football fans, he is loved and embraced in the sporting world.
The French midfielder is widely regarded and arguably as one of the best in the world, and Chelsea would certainly agree, however the Blues have discovered an issue with Kante recently and that is his time spent healing.
Perhaps not a player you'd associate with regular injury issues, Kante is seemingly always out. In fact, since the start of the 2019/20, he's had 12 separate injuries. Now, he's missed 34 games during that time, and he's sorely missed.
His performances in the latter stages of the Champions League were simply fantastic, but while his consistency of form can't be doubted, his consistency of playing 90 minutes certainly can.
His style of play perhaps leads to a risk of injury but, in recent times, he's become far more prone to an injury than in his early Chelsea career.
Before the 2019/20 season, Kante missed just seven Chelsea games through injury, and he sat out just one at Leicester. His body isn't coping well with age, and his time on the pitch is reducing little by little.
That's a worrying fact for both Chelsea and the player himself, and unless a miracle occurs, it isn't going away anytime soon.
If these injury problems persist during the season, and Kante keeps missing important games, then yes he feasibly could leave the club.
Of course Chelsea would be losing an outstanding player, but it's a player who's influence is diminishing, as he simply isn't on the pitch as often as he used to be.
Kante has been struggling to heal hamstring injuries lately, and they aren't likely to disappear overnight, so the threat of another injury seems right around the corner every time he manages to get fit.
The former Leicester City man was taken off at half-time at Anfield this season as the Blues held out for a well-deserved point in Merseyside after going down to 10-men just prior to the interval, with Reece James conceding a controversial penalty.
The French midfielder was replaced at the internationals World Cup qualification by Adrien Rabiot in the France squad after reportedly Thomas Tuchel expressed potential suffering an ankle injury.
Furthermore, Kante is now 30, and so injuries are only more likely to occur. His contract also expires in 2023, and Chelsea have a habit of offering over 30 year old's a one-year contract, rather than a multi-year deal.
With Kante, however, they may try to sell next summer to try and recoup some money to spend elsewhere in the squad.
In fact, Kante's injury problems forced the Blues to sign Atletico Madrid midfielder Saul Niguez on loan this season. After loaning out Billy Gilmour, to gain more experience, it left Kante, Jorginho and Mateo Kovacic as Thomas Tuchel's only real central midfield options, with Ruben Loftus-Cheek and Ross Barkley certainly on the fringes.
That midfield three is, of course, world class, but with Kante's known injury issues, Saul was a necessary signing. Now, Chelsea could persist with Kante, in full knowledge he's likely to be injured for large portions of the season, simply because of how good he is when he's fit. But equally, the Blues might try to cut their losses, and get rid of the Frenchman before it's too late.