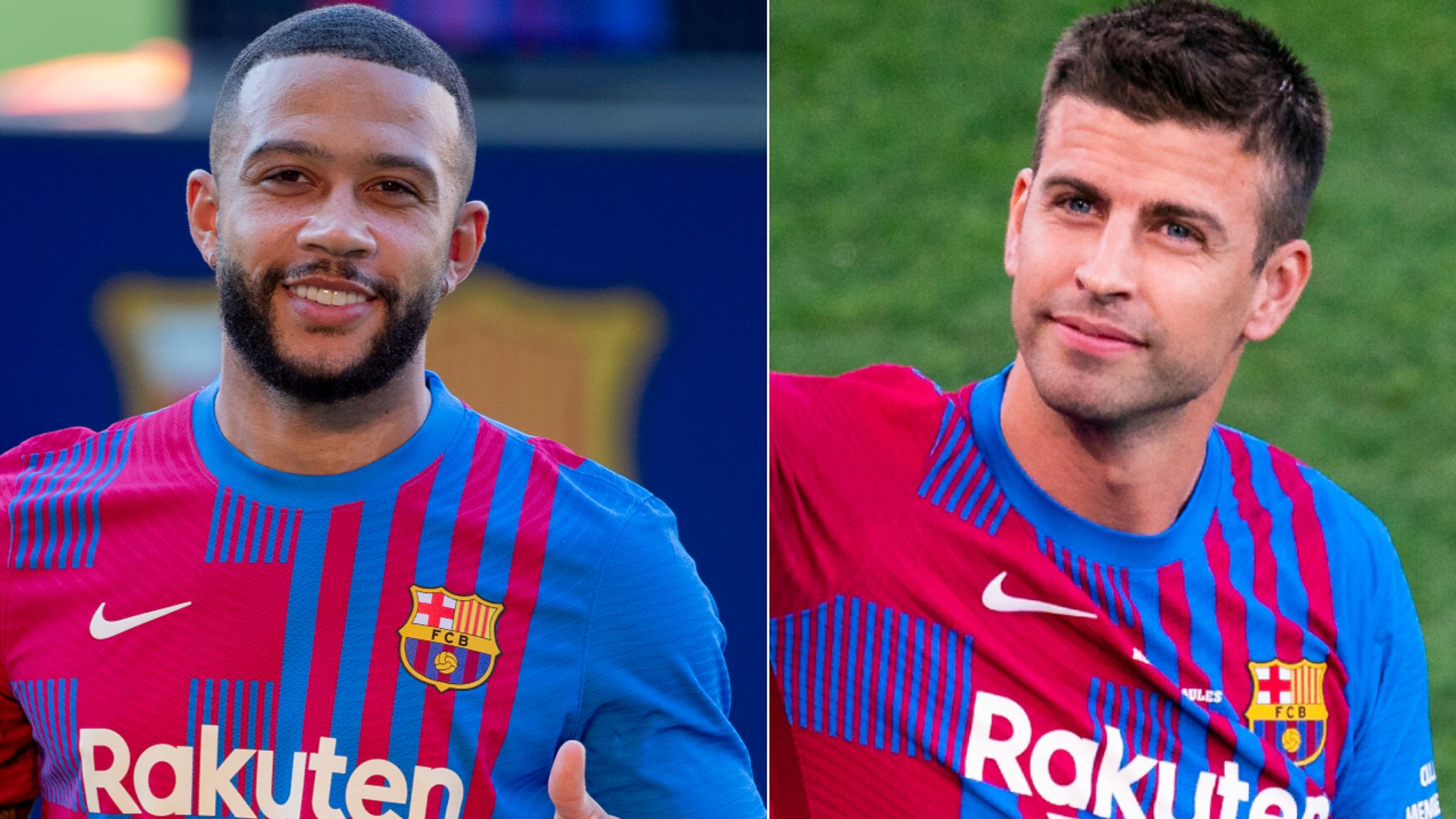 It comes with no shock to football fans that Barcelona does not have a threatening squad like it used to have more so a decade ago comparing them with other two Madrid clubs.
The squad situation at Barcelona is worsening as we never thought. in fact maybe it is fair to say that if Barcelona is to challenge any title this season it will struggle to the core.
During the second leg of the Champions League on that fateful night in 2019, Barcelona were beaten by Liverpool  4-0 in the semi's that everyone believed the Catalans had in the bag, having earned a 3-0 victory in the first-leg.
A year later however was when things became truly scary. Barcelona came into the quarter-finals of the same competition as significant underdogs against German destroyers Bayern Munich and were humiliated 8-2 at the Estadio da Luz in Lisbon.
Since then, a lot has been made about the club's management, from the distribution of finances to manager Ronald Koeman's relationship with the players, and it seems to many that the Blaugranes are a struggling club.
There's no doubt the team is still going through a transition period, letting go of certain players to register new ones as they build from the basics again, but I believe this side does have something fresh to offer fans.
Let's look at how Barcelona's 2021-22 side will face up to rivals Atletico and Real Madrid in the coming year.
Barcelona vs the Madrid's
The two Madrid based clubs are the biggest rivals of the Catalan club.
The last time the final top three in La Liga was not filled by the trio of Barcelona, Real Madrid and Atletico Madrid was in 2011-12, when Valencia filled the third-place spot and Atletico fell into fifth.
As it stands, all three teams possess dangerous squads, but all very different ones.
Diego Simeone has transformed his squad over the years. Suarez joined the the capital based club after Ronald Koeman excluded him in his plans at Barcelona- going forward to prove him wrong at Atletico Madrid where he won the La liga title with Atletico Madrid last season scoring the winner goal.
 Antoine Griezmann has returned to Atletico Madrid from his spell at the Camp Nou on loan with obligation to buy.
The Rojiblancos like to play defensive compact football and are notoriously dangerous on the counter-attack which led them to the league trophy in 2020-21.
Having had Diego Simeone at the helm for 10 years now, he has been allowed to put in place his style of play and Atletico are known as one of the strongest defensive sides in the world.
In more recent years, Simeone has begun to impose a more possession-based and pressing side, utilizing three Centre-backs and two full-backs which work very well on the counter-attack
On the other side of the capital, you have Carlo Ancelotti's Real Madrid, who have notoriously stuck with a classic 4-3-3 formation in recent years.
With the rock that is Casemiro holding in the midfield, Real Madrid have utilized Fede Valverde's versatility and the returning Isco to fill in while Luka Modric and Toni Kroos recover from injuries.
This side currently has one of the most dangerous midfields in Spanish football right now, as well as a lot of attacking options ahead of them.
French Marksman Karim Benzema continues to thrive while Belgian Eden Hazard, Vinicius Jr, Rodrygo, Marco Asensio, Luka Jovic and Gareth Bale are also available at any given point.
But both of these teams we know well, there are no surprises or unknowns in either team, except for perhaps how well Eduardo Camavinga is going to fit in at Real Madrid.
On the Catalan club, there are more young talents and few experienced players such as Gerald Pique and Sergio Busquets at the defense and Midfield respectively.
Barcelona had a pro active summer transfer signing Memphis Depay, Sergio Aguero and few others.
We all know about the quality of the arguably over-played Pedri, who won Young Player of the Tournament at Euro 2020, shining in a Spain jersey.
Fans will be hoping Riqui Puig is finally allowed more game time from manager Koeman, with new loan signing Yusuf Demir hopefully living up to the hype in Ousmane Dembele's old number 11 shirt.
With brilliant pace, agility and spectacular decision-making ability, the Austrian teenager will be hoping to make a statement of some kind this season and has already been promoted to the first team.
And, with less competition up front at the start of the season after the departures of Messi and Griezmann as well as injuries to Sergio Aguero, Ousmane Dembele, and Ansu Fati, Demir has the perfect chance to stake a claim.
There's also a host of other budding young talent coming through too. Gavi, Nico Gonzalez, and Alejandro Balde have featured already and will be hoping for more and more minutes as the season progresses.
The case of Ansu Fati
The Spanish wonderkid showed no nerves in his breakout season two years ago, scoring 7 goals in 24 appearances before officially being promoted to the first team in September 2020.
Last season was a nightmare for Ansu with a knee injury ending his campaign prematurely in November, but Fati has been awarded the number 10 shirt after Lionel Messi's exit and will be eager to impress when he makes his long-awaited comeback.
Fans may not have too much longer to wait either to see the talented youngster back in action. Fati is back in training and the latest reports on his fitness are promising, suggesting he could be back very soon.
The effect of Lionel Messi Absence 
An emotional farewell press conference of Lionel Messi sparked outrage of why the Catalans failed to register him and how the homegrown talent was going to be missed by Barcelona family, he is till loved and we cant imagine him playing against Barcelona.
He continues to be love at Camp Nou, his numbers at the club potrays a legend who's footprints and history will never be erased not only in Barcelona but in world football.
Messi was the key to the success of Barcelona. The side had reached a point where everything revolved around him and Messi had to adopt the pressure from his club and country as if all outcomes were determined by him.
Thus, his absence could be a refreshing gust of wind to Barcelona as the focus of the team goes from being not just on one player but all eleven together.
While many have laughed at the Catalan club this summer, criticizing their financial decisions and the situation they have ended up with, what is clear is that there is still enough potential in the squad to battle for the title against their rivals from the Spanish capital.