From Grace To Grass: How Depression, Alcoholism Ruined Ronaldo's Successor Adriano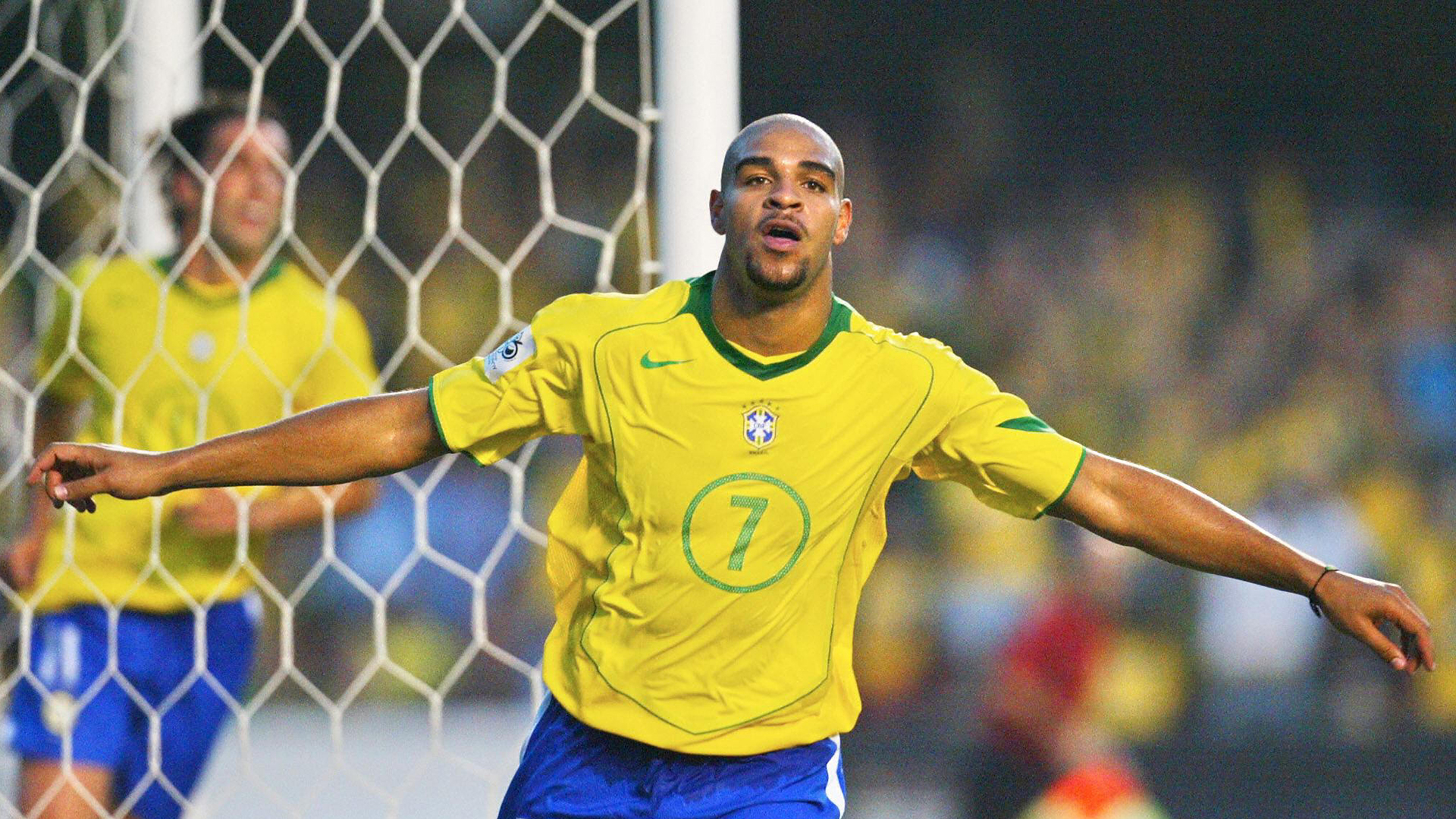 Fifteen years ago, former Brazilian footballer, Adriano Leite Ribeiro was an idol his stats crowned by the stellar performance on the Pro Evo 6.
Fondly referred to as the Emperor, the 39-year-old was quickly following in Ronaldo's footsteps until, tragedy, alcoholism, and depression robbed him of all this in an instant.
His is a sad reminder of how life can be unfair at times and the need to reach out for help when things get out of hand.
Adriano Powerful Striker Story
Adriano's striker prowess on the pitch can only be compared to Chelsea's Romelu Lukaku.
Kaka
, a Brazil football legend says Adriano's speed, tact and intelligence is something he can never forget.
Adriano's star shone brightly during the Pro Evolution Soccer 6. He was unstoppable as his physical strength fired up repeated power shots on the pitch.
To his sterling stats, the former Inter Milan striker has six league wins, and Copa America to his success. Nevertheless, this was nowhere near his full potential and he never got a second chance to move forward.
Despite his relatively successful career – he won six league titles and the Copa America – he never quite fulfilled his potential.
Telling it today, it is just a plaintive story dotted by regret and afterthoughts of "could it have ended better?"
Adriano's Football Career
His love for football was innate – he was so obsessed with it while he was a teenager. Adriano's love for the ball booked him a position with Flamengo, Brazil's first team upon attaining the age of 18.
He wouldn't stay here for long as Serie A's Inter spotted his great talent and poached him in 2001. Adriano magical moves and passion for the game made him a household name in Italy.
He later moved to Parma through Fiorentina – in a twisted co-ownership deal. However, his performance did not falter at all. In 36 appearances, he scored 22 goals.
Inter was watching him closely and couldn't believe they were void of this talent. The club once again, signed him a second time in 2004 –a time when he was at the zenith of his career.
For the first time, Inter won Coppa Italia in the 2004/05 season, much of it credited to Adriano's 28 goals.
That same year, – then an energetic 22-year-old – he helped his home team Brazil win the 2004 Copa America. In turn, he won the Golden Boot after netting seven goals during the competition.
A bubbly Adriano attributes his success with team Brazil and Inter Milan to his father, Almir. He said that he inspired him and he did all that to honor him.
The then Brazil coach Carlos Alberto Parreira would prophesy a tremendous and successful career for Adriano. Parreira's prediction was that Adriano would make history in the subsequent three World Cups.
How Adriano's Father's Death Broke His Bright Future Career?
In the Copa America finals pitting Brazil against Argentina, his last equalizer penalty shootout secured Brazil's victory.
His celebration was cut short nine days later following his father's death. He succumbed to a heart attack. That was the biggest blow to Adriano and he hit the bottle hard not oblivious that he was taking a depression bout.
At Inter, he would show up for training with a throbbing hangover and never wanted to disappoint Roberto Mancini who was Inter's coach at the time.
Adriano's life depended fully on alcohol – laughing, sleeping. His teammates noticed the changes since he always slept at the club's medical department.
The ex-Brazilian player would still score goals for Inter and whenever he did, he pointed to the sky dedicating them to his father.
Adriano's Football Career Death
In 2006, he was already a partying machine and a nearly functioning alcoholic. A year later, his depression deteriorated and it manifested itself in partying, drinking, and not showing up where he was needed.
Brazil's national team manager Dunga dropped him off his squad in 2007 citing a lack of cooperation from Adriano. There was controversy over his ways as he would hobnob to clubs ahead of major matches.
It was the same year that Inter Milan's owner Massimo Moratti also canceled him out of the team citing alcoholism. He failed to attend major meetings.
His career was rapidly heading south yet he was only 25 years old. He landed a deal with Santos but ended in head-butting a teammate and he was kicked out.
Adriano reached out to Jose Mourinho who was in Italy then but he had gained a lot of weight. He missed the chance.
In 2009, he re-signed with Flamengo in Brazil and scored 19 goals for the season. He left for Roma but failed to show up for a medical and his contract was rescinded immediately.
That was the end of his lustrous football career. He never played football professionally after his 30tth birthday.
In 2014, he was charged over links to a drug lord in Brazil but the charges were later dropped.