Kenya's sporting enthusiasm swings from Tokyo to Nairobi, with the World Athletics Under-20 Championships set to gun off next Tuesday at the Moi Sports Centre Kasarani. Though set to be staged behind closed doors due to COVID-19 restrictions, the biennial event is set to elicit as much emotion as the Olympic Games did.
Already, Team Kenya has stepped up preparations in their residential camp and the focus is sharp ahead of the games. Kenya will look to defend the overall title they won in the last event held in 2018 in Tampere, Finland.
The team was presented with their kits over the weekend, with the urge and desire to win the biggest driving force.
Athletics Kenya (AK) Youth Development Committee chairman Barnaba Korir presided over the kit handing over ceremony in an exercise held at the Sports View Hotel, team Kenya's pre-Championships bubble camp.
Korir implored the athletes to enjoy the Championships without subjecting themselves to unnecessary pressure associated with such events.
"I want to encourage the athletes, team to approach the Games as part of entertainment, it is not a matter of life and death, the essence is to have fun because this is part of your development process," he shared with the juniors.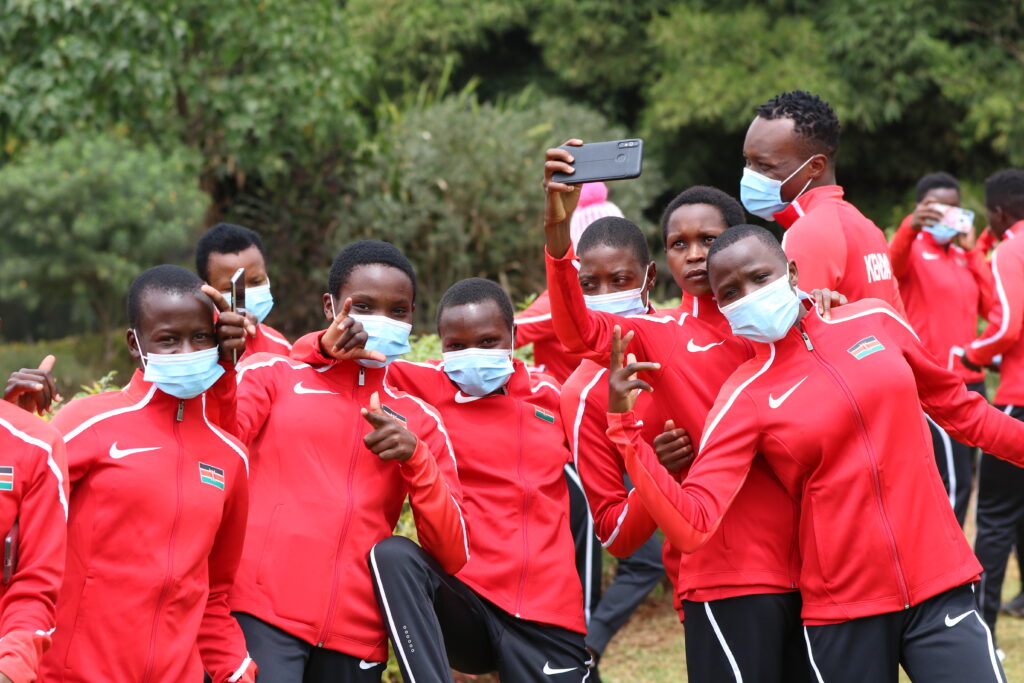 Referring to the just concluded Tokyo Olympic Games where Team Kenya athletes were subjected to unnecessary pressure especially from overly expectant fans, Korir advised juniors to be cautious.
"Sports is a vehicle for teaching, the winning and losing. Outcomes are completely secondary to the teaching of valuable life lessons. We are hosting the Championships where they can help you know how to handle adversity and failure, mastering fear and obstacles while learning to believe in yourself," Korir who doubles up as Local Organising Organising Committee LOC member for the World Under 20 Championships told the athletes.
Meanwhile, Poland is the first country to arrive in Nairobi ahead of the Championship with the contingent keen on performing well and outdoing the host country Kenya.
The athletes had a session at the Kasarani Stadium on Tuesday where they had a feel of the track and the field, just to get their minds and emotions ready for the week-long competitions.
Among those who had a feel of the stadium include javelin thrower Eryk Kolodziejczakwas who was joined by two of his other teammates, European Under 20 champion Dawid Piłat and silver medalist Tomasz Ratajczyk during the morning session to feel the environment.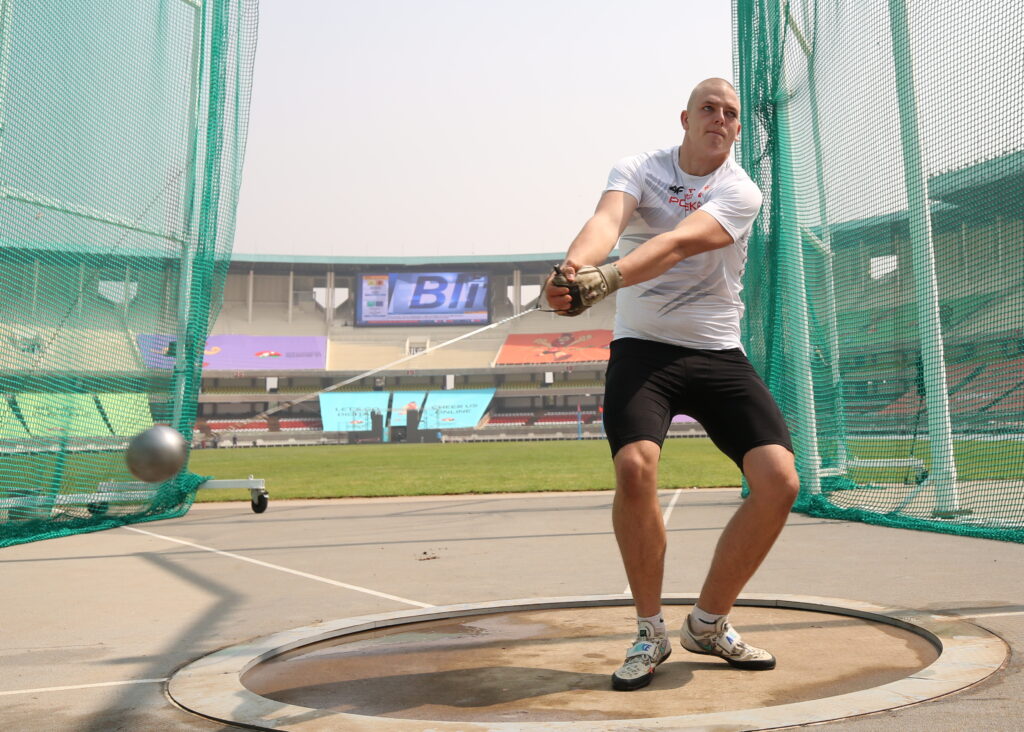 "I am looking forward to adding another title to my bag. This one will be very special to me because it will be from my first competition in Africa. I look forward to many more competitions in this beautiful continent. I love the field and environment. It's quite good for competition," said Piłat after having a taste of the track.
Meanwhile, Kolodziejczak is excited ahead of the Championships and his only desire is to meet Rio 2016 Olympics silver medalist Julius Yego and have a chance to train with him.
"I have watched Yego throw javelin via YouTube, now I am in Kenya I would like to train alongside him. Yego and I share a lot in common I also do not have a javelin coach but I know I can make it to be an Olympic and World champion someday," said Kolodziejczak.
More teams are expected to continue arriving in Nairobi throughout this week, with World Athletics officials already in Nairobi for the preparatory phase of the Championship.