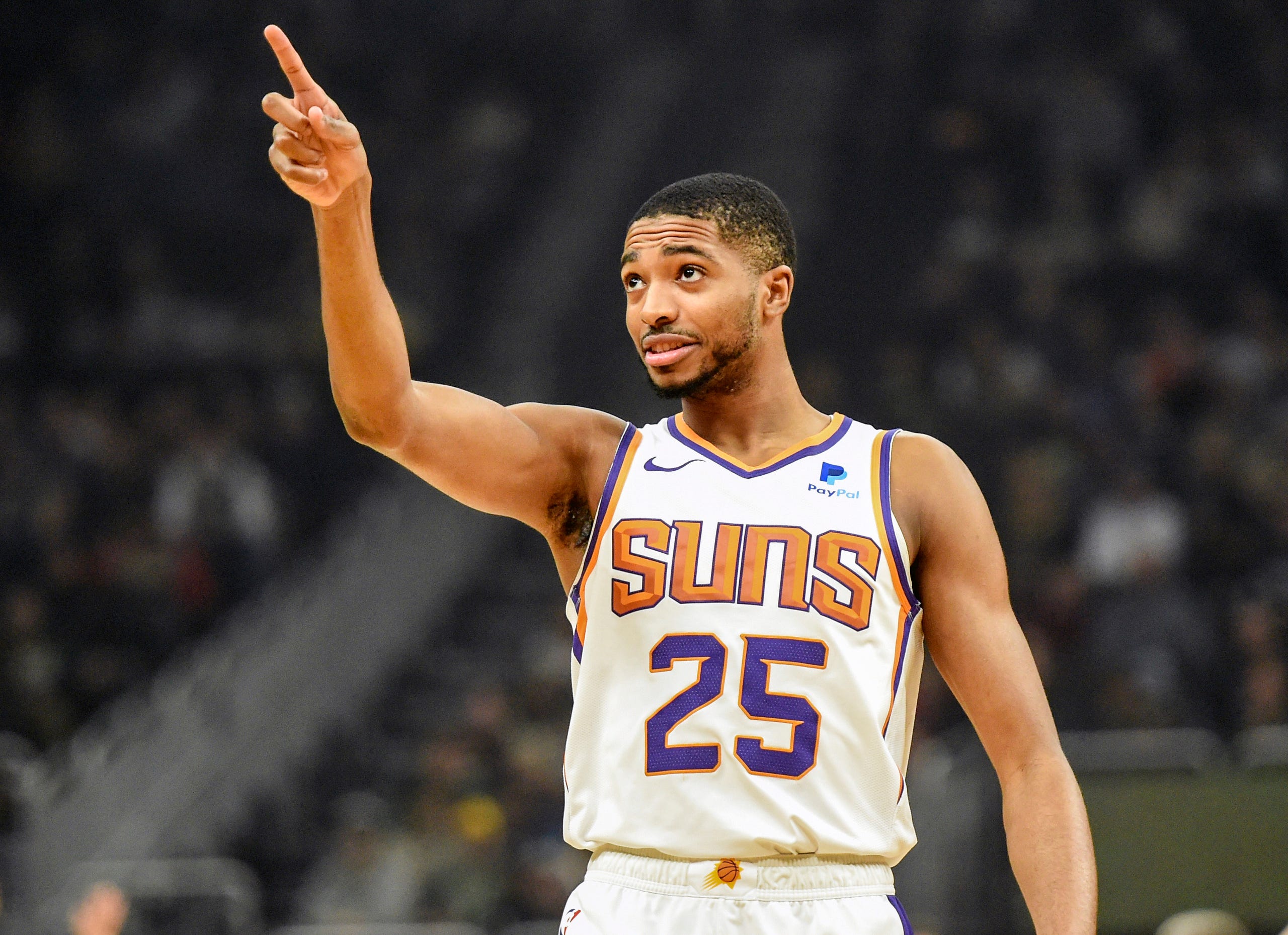 Mikal Bridges Biography
Mikal Bridges is an American professional basketball player who plays in the National Basketball Association (NBA) League for the Phoenix Suns as a shooting guard.
Mikal was born on August 30, 1996, in Malvern Pennsylvania. He played his college basketball for the Villanova Wildcats and won the national championship in 2016. In his first year at Villanova in 2016, he appeared in all 40 matches for Wildcats, he played a vital role to win the Villanova Wildcats their first-ever NCAA championship title since 1985. He averaged 6.4 points, 3.2 rebounds, and 1.1 steals per game as a freshman.
In the 2016/2017 season, Mikal started every match in the NCAA championship averaging 9.8 points and 4.6 rebounds per game. In his last 12 games of that season alone, Mikal averaged 12.3.
The following season, Mikal's career exploded. On December 4, 2018, Mikal scored a career-high 28 points to go with six rebounds and two blocks in an 88–72 victory over Gonzaga. At the end of that season, he joined Jalen Brunson on the ALL-Big East first team. He scored 28 points for Jalen Brunson in a 76-66 overtime win over Providence and was named the MVP of the Big East Tournament.
On April 10, 2018, Bridges announced his intention to forgo his final season of collegiate eligibility and declare for the 2018 NBA Draft. He was then selected 10th overall in the 2018 NBA Draft by the Philadelphia 76ers. However, he didn't play for the Philadelphia 76ers as he was traded to the Phoenix Suns in exchange for Zhaire Smith who was ranked 16th overall in the 2018 NBA draft.
PROFESSIONAL CAREER
On June 21, 2018, Mikal Bridges was selected in the 2018 NBA Draft by the Philadelphia 76ers. He was then traded to the Phoenix Suns. Mikal joined the Phoenix Suns 2018 summer league squad on July 1st, 2018. On July 6, 2018, Mikal signed his rookie contract with the Suns. He however could not play for the Suns in the 2018 season due to an elbow injury he suffered in the summer league.
Bridges later returned in time to play in the last 11.5 seconds of the team's regular-season opener to make his professional debut in a blowout 121–100 win over the Dallas Mavericks on October 17, 2018.
On October 20, 2018, Mikal made his second appearance for the Suns coming off the bench in a loss against the Denver Nuggets, scoring 10 points, four rebounds, two assists, and two steals.
He made his first-ever career start in an NBA match on November 14, 2018, scoring eight points in a 116-96 win over the San Antonio Spurs. On February 2, 2019, Bridges recorded a season-high 20 points in a 118–112 loss to the Atlanta Hawks.
This season, On January 9, 2021, Bridges recorded a new career-high of 34 points in a 125–117 win over the Indiana Pacers.
Mikal has also become the first Rookie for the Suns since Chris Paul to obtain a steal per game in a 20-stretch game.
Mikal has also played a vital role in ensuring the Suns have reached the NBA Finals for the first time since 1993 when they lost to Chicago Bull. Suns are looking to win their first-ever NBA title this year.
CAREER ACHIEVEMENTS AND AWARDS
Mikal Bridges has only played for the Phoenix Suns since starting his senior professional career.
In college, he won the NCAA championship in 2016 and 2018 with the Villanova Wildcats.
In 2018 he was named into the third-team All-American, the same year, he was also named into the first-team All-Big East.
In 2017, he was named Big-East Co-defensive player of the year.
He was also named the MVP in the Big East Tournament in 2018.
In 2021, Mikel Bridges was awarded the 2021 Majerle Hustle Award. The award is given at the end of each regular season to the Suns player who most personified the same hustle, grit, and determination that Suns Ring of Honor member Dan Majerle displayed as a player.
MIKAL BRIDGES SALARY AND NETWORTH
Mikal Bridges earns a salary of $4.4 million playing as a shooting guard for the Phoenix Suns. According to Celebrity Net Worth, the 24-year-old has a net worth of $8 million.
SOCIAL MEDIA
Mikal is verified on all his social media handles.
Twitter: Mikal Bridges (@mikal_bridges)
Instagram: Mikal Bridges (@mikalbridges)