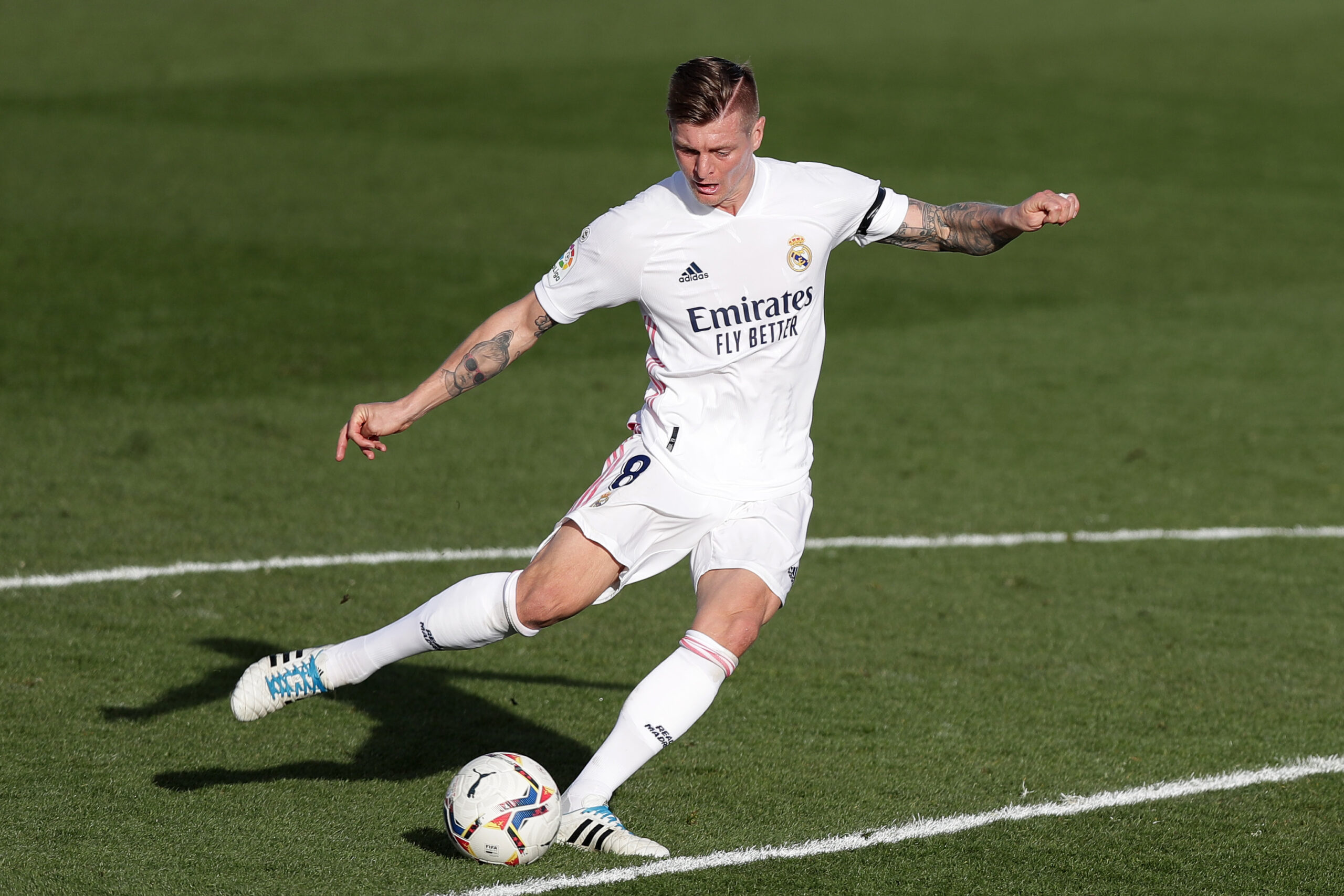 Just ahead of the crucial final game of Laliga, Real Madrid's midfield wonder, and German professional player Toni Kroos, has tested positive for COVID-19.
Real Manager has been dealt a blow as he is expected to miss his magician midfielder and playmaker Toni Kroos whose Covid-19  diagnosis sidelines him for the rest of the season
Toni Kroos will miss Real Madrid's match against Villareal on Saturday.
Last week, Real Madrid announced that the German has been forced into isolation after having come into direct contact with someone who tested positive for the novel coronavirus. He missed the club's trip to Bilbao on Sunday, where they came away with a narrow 1-0 victory against Athletic Club.
On Monday, the German midfielder returned a positive COVID-19 test result after having tested negative days before. He will need to stay in quarantine for the crucial final match of the season.
"Real Madrid C. F. announces that our player, Toni Kroos, tested positive in the COVID-19 test he underwent today. Kroos has been in isolation since Friday 14 May after having come into direct contact with someone who tested positive for COVID-19." Real Madrid statement read.
This year's La Liga Santander battle has gone down to the wire, with the title still to play for on Matchday 38. Only Real Madrid and leaders Atletico Madrid have the chance to win the title, with Atletico holding the advantage. Diego Simeone's men have a two-point lead at the top of the table and a victory against Valladolid will automatically hand them the trophy.
Meanwhile, Real Madrid will be facing Villarreal at the Estadio Alfredo di Stefano at the same time early on Saturday evening. Not only do they have to win, but they will also be hoping for Atletico to drop points in order to claim the title. If the teams end up level on points with a win for Real and draw for Atletico, then Real Madrid will emerge as the winners thanks to a superior head-to-head record.
Needless to say, Los Blancos will be devastated to be without their most consistent player of the season for the final match that could hand them their only trophy for the year. Kroos along with Luka Modric, have been the backbones of the campaign amid numerous injuries that affected a large number of players.
But while reports are going rife of the possible signing of Tottenham's Striker Harry kane , Real Madrid president Florentino Perez speaking to COPE failed to admit his stance on the tranfer rumor's given they were admirers of the player a while back.
"Signing Harry Kane has not passed through my head. He is a great player and in addition he is young," Perez told COPE.
"I didn't ask Tottenham's president for the price because he would have told me that he is worth €250m."
Valued at more than £100million, though, there are very few clubs who could actually afford Kane this summer, and with Erling Haaland and Romelu Lukaku also appearing as though they are on the market, a transfer may not be straightforward.