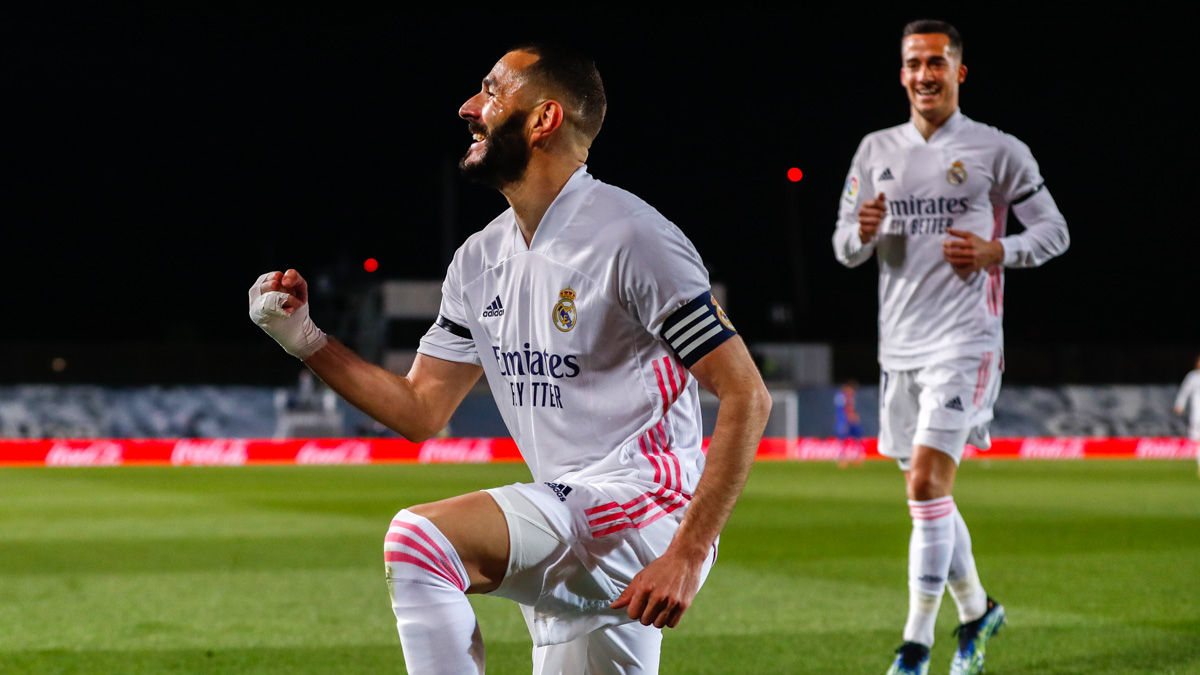 Barcelona suffered a humiliating 2-1 loss to Real Madrid extending a goal dry spell run for Messi since 2018 in El Clasico.
Yesterday night was the top Spanish giants biggest game The El Clasico that pits Barcelona and Real Madrid, although the two giants might look like falling but the reputation of this competition will ever stay generation to come.
El Clasico is one of the biggest competition that attracts biggest following worldwide, with last night competition having much to pride.
ALSO READ: Pitso Mosimane Feted As Best Manager In Egypt
Zinedine Zidane Real madrid and Barcelona looked woke to secure the top spot ahead of Atletico Madrid who are playing today, Atlético Madrid looked sharp to break the dominance of the two clubs in the history of Laliga title but they flopped on the way and now is a three horse race.
Their drop has allowed Madrid and Barcelona back into the title race, with Los Blancos just two points behind their Catalonian rivals going into this match.
The hosts Real Madrid beat Barcelona 2-1 to temporary move top of the Laliga table ahead of the Atletico match today.
Federico Valverde Over Asensio
Marco Asensio was dropped out of the starting IX by Zinedine Zidane replaced by Federico Valverde a natural midfielder. Asensio has been in form scoring In each of his fur appearances with Real.
It was an informed tactical defensive decision from Zidane who imposed three Centre-backs to cut the high octane Barcelona forwards from breaking through their box.
The Introduction of Federico Valverde brought a ball carrying ability in contrast with Asensio.
Federico Valverde kept an eye on Alba and neutralized the pressure filed on the left wing-back blocking Jordi Alba the Spaniard who created pressure on the flanks.
Madrid's formation out of possession was a 5-4-1, with Valverde and Ferland Mendy tracking the Barcelona wing-backs, Vinícius Júnior dropping into a narrow midfield which had Luka Modrić on the right, and Karim Benzema alone up front.
This aspect of Zidane's decision was justified in the build-up to Madrid's opening goal.
The 29-year-old full-back delivered an excellent low cross, and Benzema did the rest with a typically slick finish.
Valverde was arguably Madrid's best performer in the first half, so his inclusion was nothing short of a masterstroke on Zidane's part.
Real Madrid's threat in transition
Real Madrid was best placed to hit Barcelona on counter attack and they did exactly that, once they absorbed the Catalans front pressure they attacked them through speedy Vinicius jnr and Karim Benzema.
The Blaugrana's system in possession was centred around dominating possession and territory, and they certainly succeeded with 68.1% of the ball, 400 passes (more than double in contrast to Madrid's 184) and 500 touches.
Barcelona dominated exposing Real to danger but they failed to score, they pushed close to the box but a major disadvantage was that they were massively exposed in transition. The first step for Madrid was to create such situations, where their narrow midfield came into play.
Madrid set traps whenever their wing back ran upfront with Messi closing the midfield However, he was often closed down by Benzema, Modrić, Casemiro, and Toni Kross Messi certainly is good at football, but shaking off four opponents is a tough ask even for him.
With possession turned over in midfield, Barcelona were in serious trouble as they only had three men back defending against a wave of Real Madrid players.
Vinicius was ultimately the star of the show due to his pace and dribbling which were pivotal for the success of his side's counters.
Vinicius earned a foul for his side after being tipped by Ronald Araujo on one on one with his trailing legs for which he was made to pay as Kroos' free-kick went in after a couple of deflections.
Vinícius led a similar counterattack in the 34th minute, where he found Valverde with a square pass, but the Uruguayan winger only managed to hit the post.
Vázquez was there on the follow-up, but his effort was saved, and Madrid were denied a third goal. However, the threat certainly remained very real, and subsequent moves meant that Los Blancos should have added to their tally in the first half.
Barcelona changes
Barcelona had a terrible first half though not as bad, bad as they possessed and piled more pressure on opponents though were beaten on counter attacks by Madrid.
ALSO READ: We've Suffered Against Messi – Ramos Admits Ahead Of El Clasico
Ronald Koeman reverted his playing formation to a 4-3-3 by introducing Antoine Griezmann on for Sergiño Dest, as Mingueza moved out to right-back.
One reason for shifting to a back-four may have been to nullify Madrid on the transition, and this worked alright as the hosts' shots tally went down to six from eight in the first half.
However, Barcelona were nearly caught out on a couple of occasions too, so this was not the main motive behind the switch in formation.
The introduction of Griezmann served two purposes. First of all, it added a lively presence in the box that could get on the end of crosses and secondly, the Frenchman's inward movements created space that either Alba or Messi could exploit on the wing.
Sergi Roberto, Ilaix Moriba, Martin Braithwaite and Francisco Trincão were all introduced on second half but they had nothing to impact on the score-line despite Barcelona's dominance which saw them take twice as many shots as their opponents and keep 68.7% of the ball in the second period.