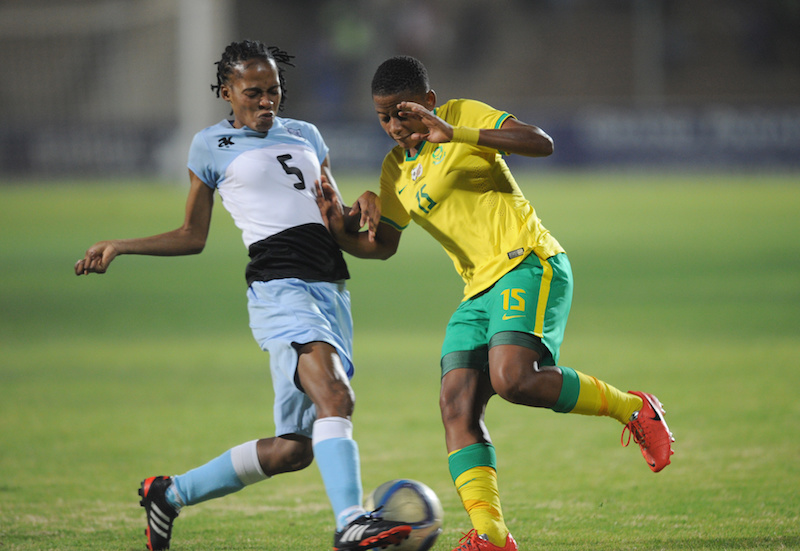 The Confederation of African Football (Caf) on Wednesday, held a video conference to help develop an approach which aims to grow the women's game on the continent.
One of the key focus areas was the new Women's Champions League which will be launched in 2021, and how this tournament could be used to get more young women into football.
Caf deputy secretary Anthony Baffoe said: "We organised this meeting to listen to the players and coaches.
"Now, the recently-appointed executive directors of each of the Zonal Unions, have been tasked with ensuring that the Women's Football Strategy launched in July is in line with the objectives of the region, and for member associations to follow accordingly."
The meeting brought together some of the biggest names in African women's football including coaches Clementine Toure (Ivory Coast), Desiree Ellis (South Africa) and Lamia Boumehdi (Morocco Under-17).
Among the notable players who were in attendance was four-time and reigning CAF Women's Player of the Year, Asisat Oshoala of Nigeria, South Africa's Thembi Kgatlana, crowned CAF Women's Player of the Year in 2018 and Gaelle Enganamouit, CAF Women's Player of the Year 2015.
Oshoala said: "I am very happy to be part of this initiative and I hope that everything will fall into place. I'm pretty sure at the end of the day we'll all be happy. After a year, we can say that we have moved forward and in two years we can take it to a higher level."
Nigerian women's football Onome Ebi said: "The Women's Champions League is something we have been talking about for long. I'm glad it is gradually becoming a reality."
Cameroonian women's footballer Ajara Njoya said: "Women's football in Africa has just been reborn thanks to these efforts by CAF. It is our duty to support this great initiative and I think that strategy will really aid the development of the game on our continent."
In partnership with ANA and Sports Leo