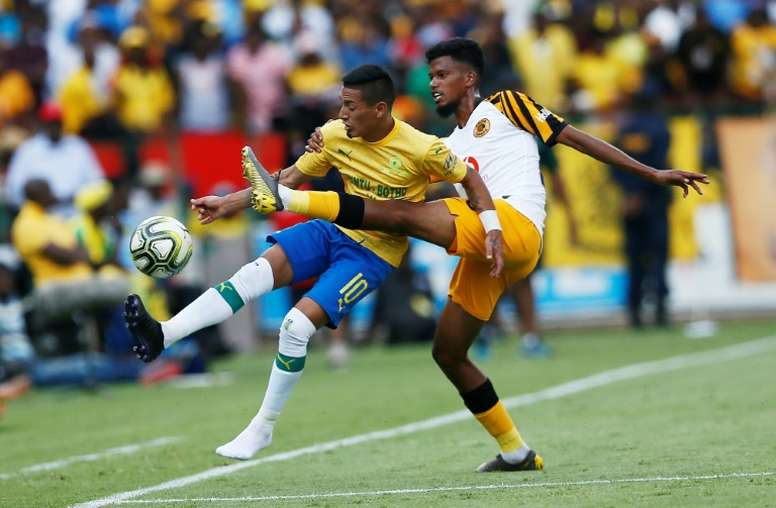 The SA Football Association (Safa) will meet with the Premier Soccer League (PSL) on Thursday to discuss the return to competition of football in the country.
Safa has received instruction from the SA government, detailing guidelines for the resumption of the sporting code.
The guidelines include:
Safa must assume full responsibility for the safety and security of its members, staff and athletes in curbing the spread of Covid-19.
Ensure that all its members comply with the provisions of these directions, regulations and any other applicable legislation.
Safa and its affiliate members are jointly and severally responsible for any claim for damages or negligence arising as a result of failure to take reasonable measures in curbing the spread of Covid-19.
Safa, therefore, appointed Thulani Ngwenya and Mlungisi Ncame as compliance officers to oversee the entire process.
Ngwenya and Ncame as well as Safa chief executive Tebogo Motlanthe, will be meeting with the National Soccer League (NSL) to discuss the logistics and implementation of the compliance requirements.
"Safa has already forwarded the response and directive from the minister and subsequent Safa's approval response to Fifa as required by football practices," Safa said in a statement.
"Meanwhile, SAFA will await the PSL meeting scheduled for Thursday, and for the Special Member's input before rolling out the entire process."
As of Wednesday, South Africa had recorded 224 665 Covid-19 infections, with 106 842 recoveries and 3600 deaths. On Wednesday alone, 8810 new cases were recorded.
In partnership with ANA and Sports Leo