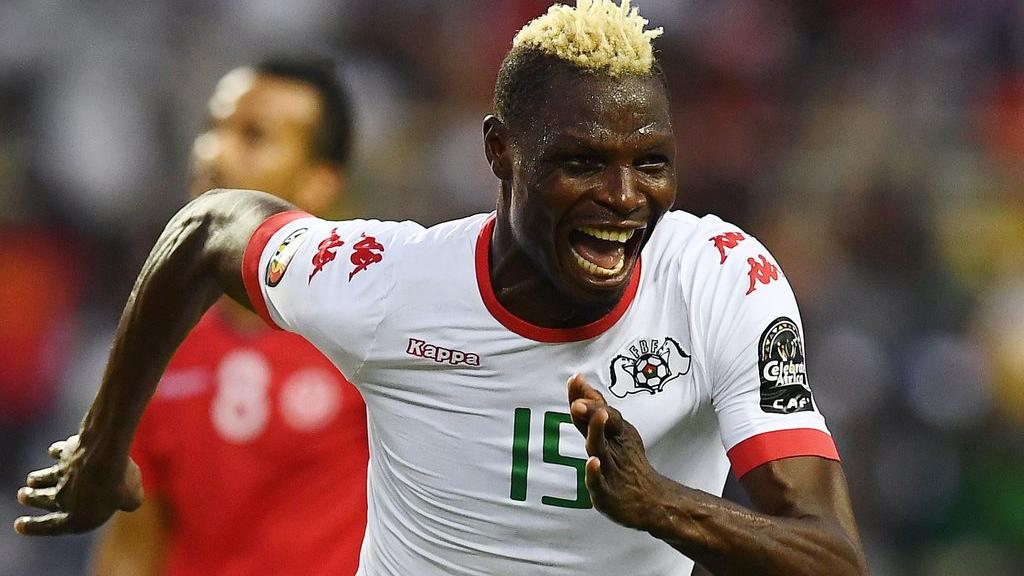 Burkina Faso forward Aristide Bance last week announced his retirement from international football.
Bance, 35,  played 79 times for Burkina Faso, scoring 24 goals since his debut in 2003.
Currently on the books of Guinean giants, Horoya AC, the forward made the announcement on Tuesday after a meeting with Burkina Faso president, Roch Marc Christian Kabore.
"I wanted to express my gratitude to him [Kabore] for all he does for Burkinabe football. I also took this opportunity to officially inform him of my intention to end my international career, the end of my adventure with the stallions of Burkina Faso and give him my lucky number 15," Bance said in a post on his official Facebook page.
Bance has had a two-decade professional career which has seen him turn out for 22 clubs all over the world since 2000. He has been a key member of Burkina Faso and represented them at four editions of the Africa Cup of Nations (Afcon) – 2012, 2013, 2015, 2017.
The most memorable was in 2013 and 2017 when the West Africans won silver and bronze respectively at the continental showpiece event.
"I was proud to wear the colours of the national team. We had good times and bad times. We celebrated together in two beautiful Afconachievements, the one in 2013 and 2017. These are moments that will forever remain the best of my life," Bance further stated.
The striker's last involvement with Burkina Faso was in November 2019 when he scored both goals in their 2-1 win over South Sudan in the second of their Group B Afcon qualifier for Cameroon 2021.
Bance's club career has seen him move all over the globe, playing in clubs from Ukraine, Germany, United Arab Emirates, Qatar, Turkey, Finland, Kazakhstan, South Africa, Latvia, Egypt and Ivory Coast.
The striker now says he will concentrate all his energies into achieving positive results in Guinea with Horoya.
In partnership with ANA and Sports Leo