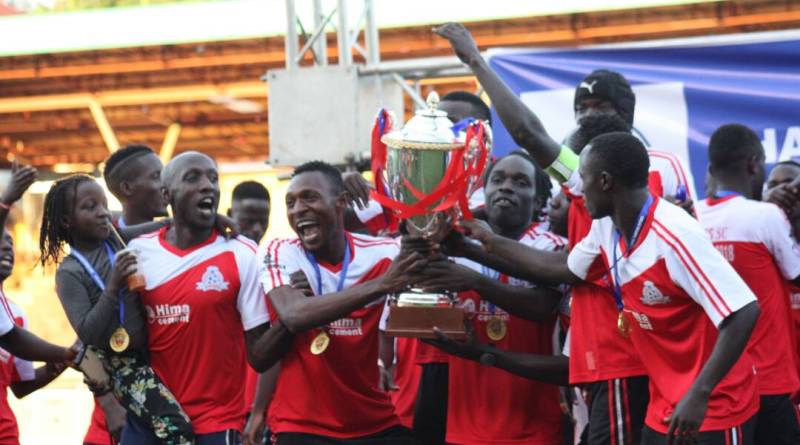 The Federation of Ugandan Football Associations (Fufa) on Wednesday announced its decision to cancel the remainder of the domestic football season due to the novel coronavirus pandemic.
With the lockdown in Uganda extended to June 9 by the government, completing the season became complicated.
The Ugandan Premier League had already played over 80 per cent of games and had thus passed the 75 per cent threshold in Article 18 of Fufa's competition rules. Thus, Vipers SC who led the standings have been declared champions for the fourth time in their history.
"Where all the clubs in the league have completed the first round fixtures but less than 75 per cent league games have been played, the table standings at the end of the first round shall be considered as the final table standings of the league," Article 18 of Fufa's competition rules state.
The Kampala-based club led the standings with 54 points, four ahead of second-placed Kampala Capital City Authority (KCCA) after 25 rounds of matches. Vipers will represent Uganda in next season's African Champions League.
While the cup matches were yet to be completed with the round of 16 games lined up next, Fufa has made the decision to forward KCCA's name to the Confederation of African Football (Caf) as representatives in next year's African Confederation Cup while they monitor the situation to know if they can complete the remaining games.
Meanwhile, Maroons, Proline and Tooro United have been relegated to the second tier Fufa Big League.
Also, from the second tier, UPDF Football Club and MYDA Football Club have earned promotion while the play-offs pitting Kitara FC and Kataka FC as well as Kiboga Young FC and Ndejje University FC to determine the third team that earns promotion will be played before the kick-off of the season 2020/2021.
Meanwhile, the Women's Super League has been cancelled as they had only played one round of matches while in the second tier Elite League, Isra Soccer Academy Women Football Club (Victoria) and Makerere University Women Football Club (Elizabeth) will gain promotion to the top tier as the league had played half its matches.
The Women's Fufa Cup has also been cancelled.
In partnership with ANA and Sports Leo