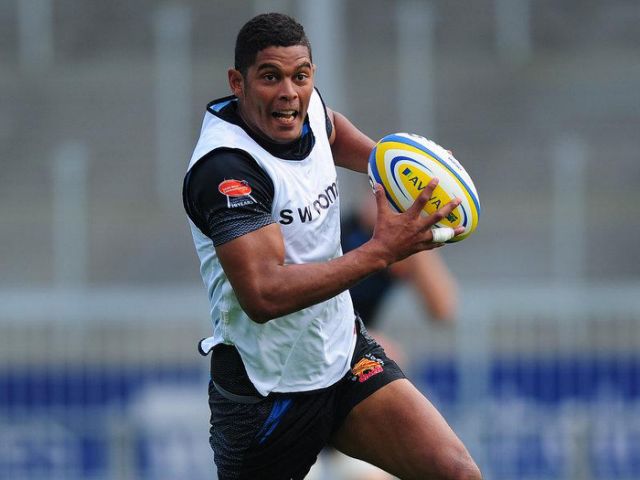 Fullback Chrysander Botha has reflected on an 11-year international career for Namibia in which he ended as the second most-capped player in their history.
With his 55 appearances after he retired from international rugby last year, he is 13 caps behind Eugene Janties as the most-capped Namibian rugby player ever.
Botha, 31, still holds the try-scoring record for Namibia having crossed the whitewash 28 times.
Botha was a regular on the South African rugby scene, having represented the Welwitschias, Falcons, Lions. His lucky break came when he signed for English outfit Exeter Chiefs from 2014 to 2016.
"I have been incredibly lucky to be coached by some great local coaches, the likes of Willie Botha (my dad), Willie van Zyl, Colin Stevens, Zane Jansen, Riaan Jantjies, Johan Diergaardt and John Williams," Botha was quoted as saying by namibian.com.
"Then I also learned a lot from Johan Ackerman during my time at the Lions, and also gained massive experience under Phil Davies during his time as Namibia's national coach. But if I should pick a coach who brought the best out of me as a player I would definitely say, Swys de Bruyn. The man is an absolute genius and a great guy on and off the field. He also made it very enjoyable and I really flourished and grew during my time playing under him."
He also went on to play for the Southern Kings and now finds himself back where his pro career began – at the  Welwitschias.
Missing out on selection for Namibia's 2019 Rugby World Cup squad may have been a big factor in his international retirement.
"I was planning on ending my career on a high as a player, but not being picked for the 2019 Rugby World Cup was pretty sad, especially since I was involved in almost everything leading up to the qualification. I worked really hard, but I was not in the best physical shape and probably past my best playing years."
In partnership with ANA and Sports Leo