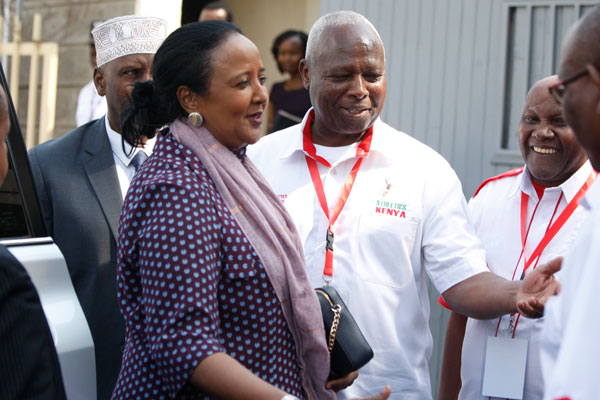 Few Kenyan athletes will actually benefit from the state funding relief which has been set aside for sportspeople, while all events are suspended due to the novel coronavirus pandemic.
Sports Fund chairman and Athletics Kenya president Jackson Tuwei said the 900 000 US dollars amount will go to those most in need, meaning many athletes will not receive anything.
"We thank the government for giving the entertainment industry Sh100 million (900 000 US dollars) to cushion them from the effects of this virus. Every sector needs help and we thank the Sports Ministry for coming up with such an initiative for sportspeople," Tuwei told Nation Sport.
"As Athletics Kenya, we have sent a list of vulnerable athletes to the ministry for consideration. Every federation has submitted a list of sportspeople through their respective liaison officers. Not everybody will get the relief fund, so those who get the funds and those who do not should understand," said Tuwei.
Kenya was due to host the World Athletics Continental Tour in Nairobi in May before that was postponed. That postponement would have come as a blow for athletes ahead of the new season, whenever that begins.
The Under-20 World Athletics Championships were also due to be held in Kenya in July, but the event was also postponed – with no future date scheduled yet.
Many Kenyan athletes have also been forced to halt their training programmes completely with government restrictions in place, and preparing for the rescheduled Tokyo Olympics in 2021 could prove problematic for vast numbers of Olympic hopefuls.
In partnership with ANA and Sports Leo