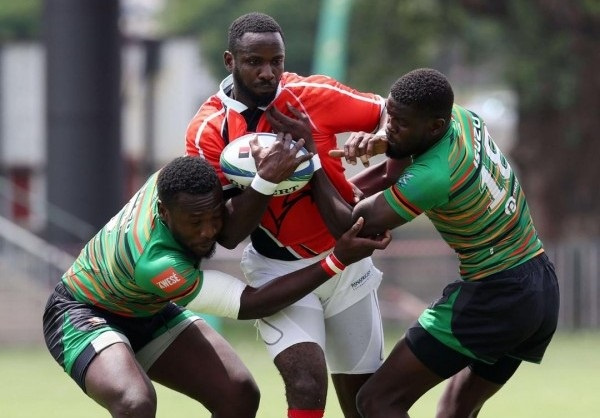 The Ghana Rugby Eagles men's sevens team duplicated the achievement of their women's sevens team by winning the Rugby Africa Men's Sevens trophy in Brakpan-South Africa on Saturday, with a 33-10 victory over Morocco.
Earlier this year the Ghana Rugby Eagles women's sevens team achieved a similar victory in Tunisia when they won the Trophy in Tunisia in October, by beating Zambia by 21-14.
With this achievement, the Ghana Eagles improved their Rugby Africa ranking moving up one spot to ninth position.
Both Uganda and Zimbabwe who finished second and third still stand a chance of qualifying for the 2020 Tokyo Olympics if they win their repechage matches.
According to the president of Ghana Rugby, Herbert Mensah, their victory was due to a number of factors that included hard work by the technical team and players, a revised pre-tournament camping programme and support from various parties.
"The Ghana Eagles worked extremely hard to put in an impressive performance on the day when it counted most.  It is unfortunate that the whole tournament could not be played on a pool basis but I am sure that the Ghana Eagles will be up to it to progress to the Cup stage in 2020 when it once again meets Zambia in the elimination stage," Mensah said.
Ghana Eagles as they still have to face the Botswana Vultures in a Rugby Africa Cup Elimination match on November 23 in Elmina, Ghana.
In partnership with ANA and Sports Leo