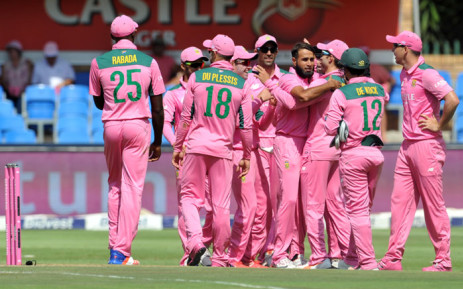 The Central Gauteng Lions (CGL) and Cricket SA (CSA) have announced that Estee Lauder Companies will be an associate sponsor for the Momentum Pink Day ODI on February 9 with the Proteas taking on England at the Wanderers.
It is envisaged that the Estee Lauder Companies, will be involved in all aspects of the Pink Day campaign, according to Wanele Mngomezulu, Marketing and Communications Manager at CGL.
"Estee Lauder Companies have committed to the partnership from the point of launch, through to Pink Monday's, Pink Up In Pink golf day, the school activities, as well as the actual match-day experience.
"Critical to this partnership is their much-valued support towards the breast cancer unit at the Charlotte Maxeke Academic Hospital and other additional initiatives aimed at raising breast cancer awareness."
Loren Dreyer, general manager of Estee Lauder, South Africa and Sub-Saharan Africa, says somewhere in the world, a woman is diagnosed with breast cancer every 15 seconds.
"That is why, since 1992, the company has been committed to saving lives by uniting global citizens towards the mission of 'The Breast Cancer Campaign' aimed at creating a world  that is free of breast cancer."
In partnership with ANA and Sports Leo