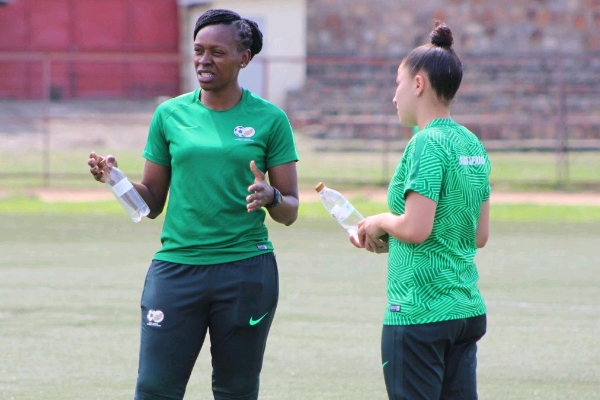 The University of Pretoria (Tuks) Ladies Sasol League coach Maude Khumalo was honoured for her contribution to women's football at Banyana Banyana's recent Olympic qualifier match at Orlando Stadium.
This formed part of Sasol's initiative, aimed at celebrating individuals who are making a difference and contributing to the growth of women's football in South Africa.
She was given the opportunity to do the Diski Queen handover at the home-leg match against Botswana.
Khumalo became interested in football at the age of 13 and as her passion grew, she started playing for teams such as Soshanguve Ladies and Hallelujah Zebra Force.
In 2000 she was selected for Banyana Banyana, playing alongside legends such as Portia Modise and Makhosi Ntuli, winning the Cosafa Cup tournament in 2000 and representing South Africa in major tournaments such as the Women's Africa Cup of Nations.
After being released from the national team, Khumalo continued her football journey, playing for and coaching local teams in her community.
Her coaching journey began in 2014, and in just two years she was appointed as Banyana Banyana's assistant coach.
She also went on to become the head coach of the Under-20 team (Basetsana) as well as assistant at the Under-17 team (Bantwana).
In May 2018 she got the opportunity to start coaching the Tuks Ladies Sasol League team.
In partnership with ANA and Sports Leo