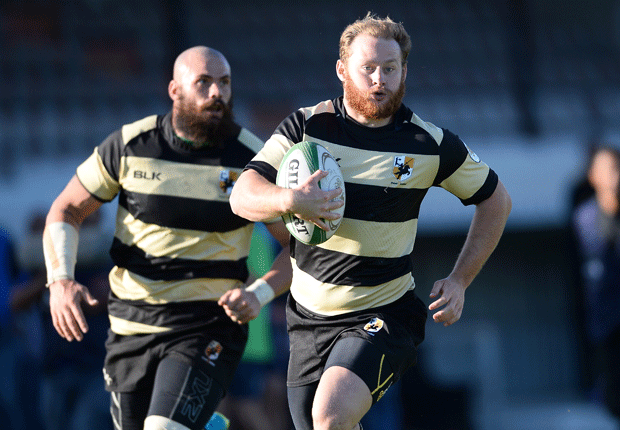 Boland and Griquas will battle it for top honours in the Iqhawe Week at Paarl Gymnasium on Thursday after finishing the second round of matches on Tuesday among four unbeaten teams.
The other two undefeated sides in the development tournament for Under-15 boys – which is a joint initiative between the SA Rugby Legends Association and SA Rugby – were Eastern Province and the Sharks.
Boland dominated their match against the Leopards on Tuesday and touched down five times for a rewarding 33-7 win, while Griquas also continued to show their class, with their effective attack earning them six tries against Western Province for a 38-12 victory.
Eastern Province stamped their authority from the outset against the Pumas and used their try-scoring chances well to cruise to a 37-7 victory, while the Sharks overcame a tightly-fought first half against SWD to continue their winning ways, scoring four tries to two for a 24-12 victory.
Border, meanwhile, bounced back strongly from their round-one defeat to register an emphatic 50-0 win against the Blue Bulls in a one-sided encounter in which they crossed the try line an impressive eight times.
The Golden Lions also earned their first victory as they produced a solid all-round performance to defeat the Griffons 34-12, with Amandio Wamusse (winger) earning a hat-trick in the process, while the Valke held their nerve a gripping match against the Free State for a 12-10 win.
The teams will have Wednesday off to rest and recuperate before taking the field in the closing round of the competition on Thursday.
Tuesday's 2 results:
Sharks 24-12 SWD
Blue Bulls 0-50 Border
Boland 33-7 Leopards
Valke 12-10 Free State
Western Province 12-38 Griquas
Golden Lions 34-12 Griffons
Eastern Province 37-7 Pumas
Thursday's  Day 3 fixtures:
10h00: Western Province v Border (A Field)
10h00: Blue Bulls v Free State (B Field)
11h00: SWD v Golden Lions (A Field)
11h00: Griffons v Valke (B Field)
12h00: Eastern Province v KZN (A Field)
12h00: Leopards v Pumas (B Field)
13h00: Boland v Griquas (A Field)
In partnership with ANA and Sports Leo