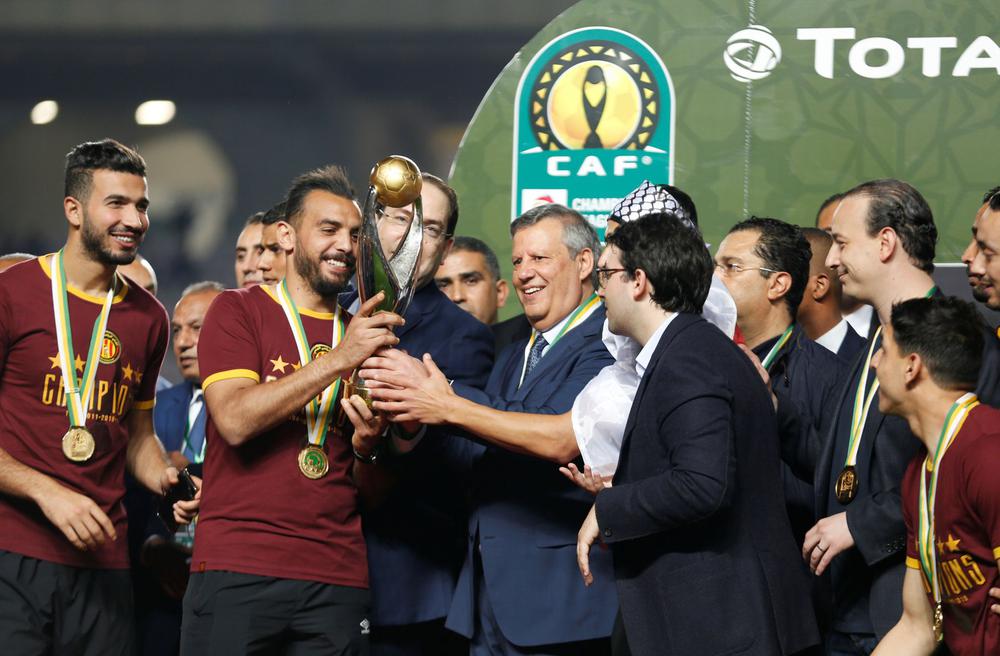 The Confederation of African Football (CAF) has ordered that the second leg of the 2019 Champions League final be replayed, at a neutral venue.
In last Friday's second leg of the 2019 continental club final, played in Rades, Tunisia, home side Esperance were leading 1-0 on the night and 2-1 on aggregate when Wydad Casablanca refused to continue playing after Walid El Karti's headed goal on the hour mark was controversially disallowed.
The Moroccan team had demanded the decision be reviewed on the Video Assistant Referee (VAR), but were told the technology was not working.
After more than an hour's delay, the match was called off and Esperance, also the 2018 champions, were handed the trophy and the winners' medals.
CAF President Ahmad Ahmad's subsequent comments suggested that he felt Wydad had been unfairly treated, and the matter was taken to a CAF executive meeting in Paris on Tuesday.
"VAR works everywhere but not in Tunis?" Ahmad had said. "Major presidents of [football] clubs accuse the practices of this club, but we have no evidence.
"If somebody did not see Wydad's goal as legitimate, he then should change his hobby and to stop watching football," he added.
Esperance fans, fearing the trophy would be taken away, staged protests outside CAF's meeting in the French capital.
But following two days of discussions, the African footballing body ruled against the Tunisian team.
"The playing and security conditions were not met during the second leg of the CAF Champions League final, preventing the match from reaching its conclusion," CAF presidential advisor Hedi Hamel was quoted saying.
"As a result, the match will have to be replayed at a ground outside of Tunisia. Esperance will have to give the trophy back. The match will be played after the Africa Cup of Nations at a date to be determined," he added.
The Cup of Nations is scheduled to end on July 19.
In partnership with ANA and Mediapix